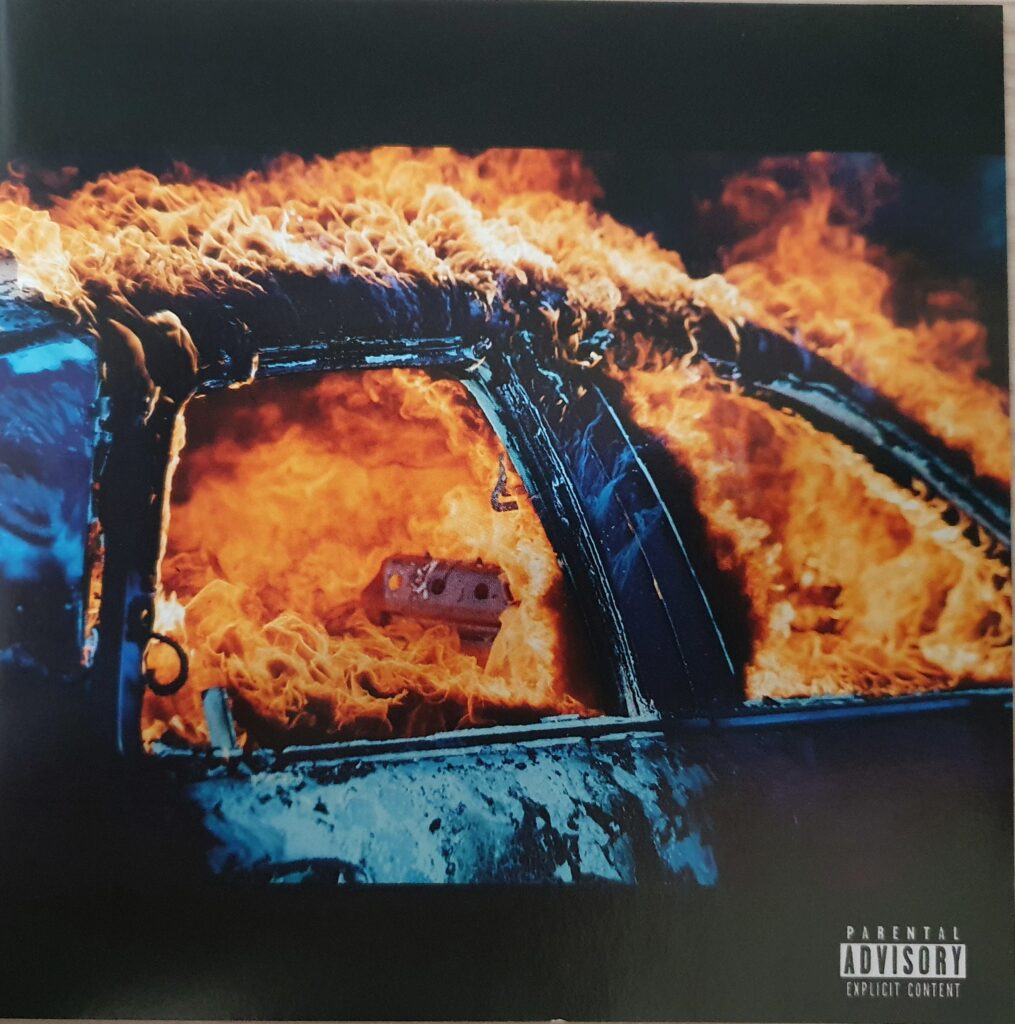 "Trial By Fire" is a country-rap music album that was released on the 27th of October 2017 by American rapper Yelawolf. The labels publishing it were Slumerican, Shady Records, and Interscope Records. Although not being as commercially successful as its predecessor "Love Story", it is considered to be slightly better quality-wise. It was also Yelawolf's first solo-project with him being the executive producer as well as the main artist on.
The tale of the album takes listeners back to the day on which Yelawolf aka Michael Wayne Atha was born. Describing himself as the reincarnation of an old bank robber, it was already clear that his story would become an extraordinary one in every sense. Though not being referred to as an actual concept album, "Trial By Fire" contains a lot of elements of the mentioned category, which all are worth a closer second look at.
Background
Yelawolf started working on the album back in 2015, just after the release of his commercially most successful project "Love Story". During his announcement of a follow-up project, however, Yelawolf had to face some harsh criticism from the public. Basically, it was for what-seemed-to-be him defending the confederate flag of America. He did soon, however, release a freestyle rap in which he cleared all the rumors.
Not much later, on the 22nd of September 2015, he made the announcement to be working on his fourth studio album. It eventually would get titled "Trial By Fire". The album was about to be produced all by himself alongside with his frequent collaborators DJ Klever and Bones Owens. It was set out to be recorded in the House of Blues studio in Nashville, Tennessee.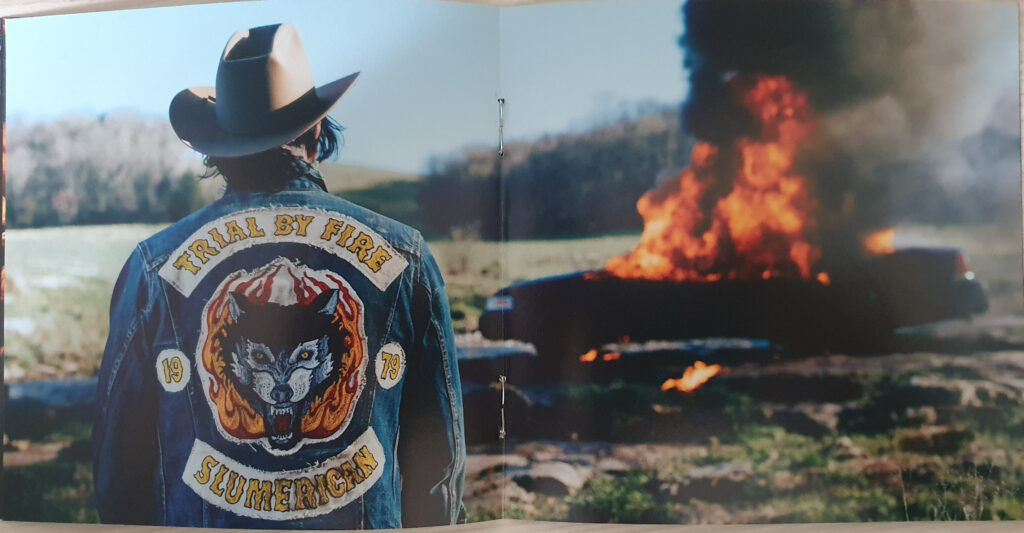 Delays
The story of Yelawolf was about to take an unexpected twist, however, as on November 28th, 2015 two controversial videos were published. In one of them he was suffering from a what-seemed-to-be mental-breakdown on stage, angrily leaving it and canceling the rest of the tour as a result.
As the public found out later, his childhood friend and fellow Slumerican member, Shawty Fats, suddenly lost his life during that time period. In addition, he was also in the process of breaking up from his then-fiance Fefe Dobson. Eventually, he was transferred into a mental hospital.
Yelawolf admitted later to having drunk himself into a "manic depressive state of mind" after his friend passed away. While being absent from the limelight for the following months, he drastically changed his life as well as his musical style. In addition, he became sober for the first time in his adult life.

Yelawolf finally dropped his long awaited album "Trial By Fire" on October 27, 2017. He also made up for the missed appearances of his tour, with revisiting all locations that didn't get their fair share of him during his breakdown period.
Story of The Album
The story of the album starts with the track that carries the title of the same. On "Trial By Fire", Yelawolf describes his birth in detail. To an exceptional-sounding country melody, he shows us what he is capable of rhyme- and production-wise. He tells us that he is about to redefine the whole hip-hop scene, or as he states it:
I come to build a house up out of it, chopping

Limbs off this culture, and putting soldiers up inside of it

Nails, brick, mortar, board up the windows

For the tornado, I'm a fatal blow to these honorable foes
"Trial By Fire" is a well sounding title track. The instant it goes on, you notice the southern routes of Yelawolf. There simply is no artist that can match rap- and country-elements so well, creating the ultimate country-hip-hop hybrid. That is, after all, what he means with "chopping limbs off this culture" and building a new house of it that can withstand any tornado.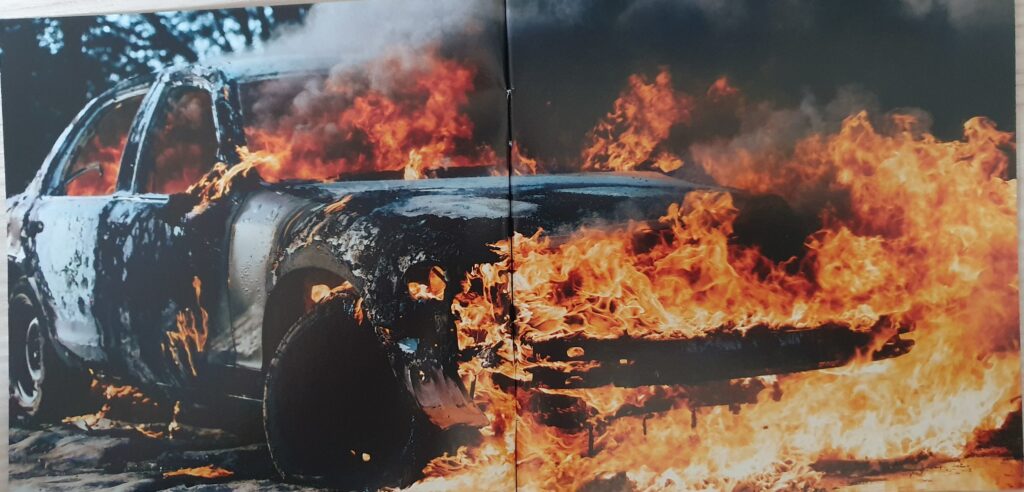 Becoming a Criminal
In the second track, titled "Shadows", he goes into further detail about his life's story. He does so to an acoustic guitar melody. Yelawolf describes how it feels becoming what he most feared at the time when he was a kid: a criminal.
While being rather anxious in the first verse, he becomes more and more confident as the track goes on. It isn't until the third verse that he finally accepts himself being in the role of the villain:
No brake lights in my life, I'm either rich or evicted

Committed to my convictions, committed crimes with the quitters

Connected to my religion, the religion of sinners

Send a prayer to God, exhaling smoke off the meth pipe
Joshua Hedley delivers a phenomenal hook to the track. His deep voice reminds us of that of an old country singer, with his vocal-range being incredibly-wide:
Memories of shadows haunt me

From the years when I was young

Things that used to terrify me

Are the things, that I've become
Everybody Will Get What He Deserves
On the track "Get Mine", none other than the legendary Kid Rock is featured, who is a well-known name in the rap- and country-scene. The American Bad-Ass is one of Yelawolf's biggest idols, with them having already collaborated numerous times.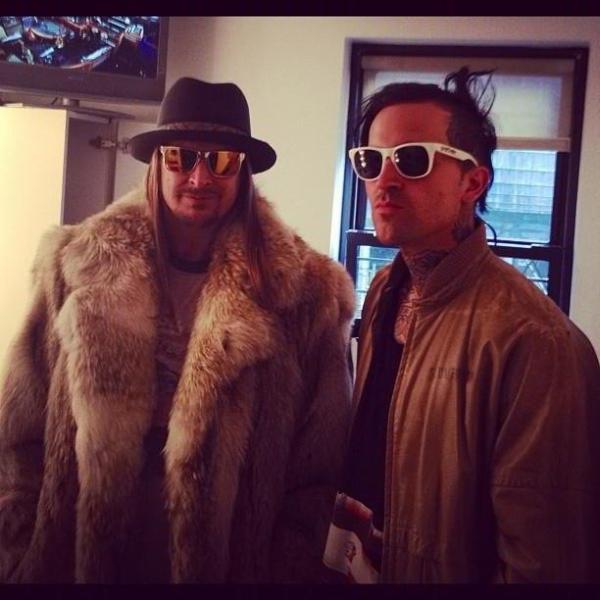 "Get Mine" is one of the best showcases of Yelawolf's production skills. The beat is a typical southern-style hip-hop beat. Along with an introduction that seemed to be inspired by the legendary movie "Once Upon a Time in the West", it is amazingly produced. After the second hook, the beat adds a few extra drums, with Yelawolf speeding up his delivery as well. On top of that, his frequent collaborator, DJ Clever, gets to demonstrate his scratching skills to us.
Son of a Gun
On the the track "Son Of A Gun", Yelawolf exploits the story of his father, whom he never met. He describes how he changed during different periods of his life:
My animosity grew along with my anger

And impatience, disaster in school

My teachers knew I was trouble waiting

And I did too, admittedly but I liked it
The song is about Yelawolf finding himself basically. His delivery gets angrier from verse to verse. The most intense one is heard in the third verse. On it, we get to hear the Yelawolf that we know today, as he raps:
And you can tell that I still don't give a fuck

Still drinking whiskey I'm half-a-bottle already down

Slumerican-made man, Criminals all around

Seventy-thousand dollars a night isn't good luck
Demons
The skit that follow ironically is titled "Struggle Speaks". In it, Struggle Jennings, a fellow Slumerican member and a good friend of Yelawolf, delivers a speech that indirectly serves as an analogy for the whole album's story: getting up after being beaten to the ground.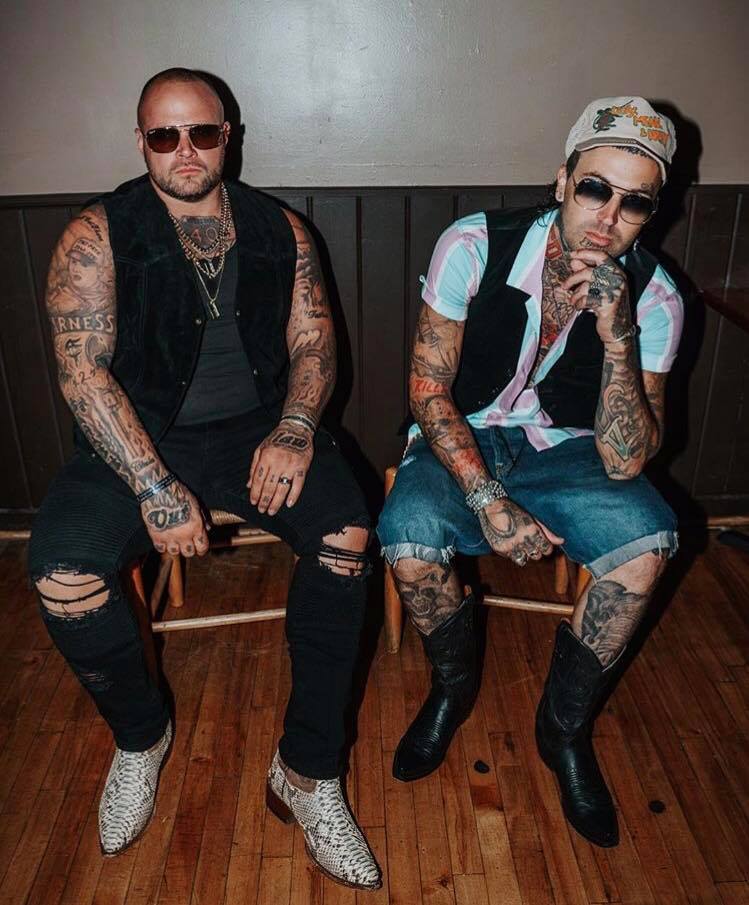 Therefore, the track that comes after the skit is titled "Daylight". It is a very personal track, as Yelawolf describes his thoughts off his favorite substance in detail.
The first thing to be noticed on the track is the extraordinary sounding beat again. It is more of a country-instrumental than a classic hip-hop beat. During the verses, the instrumental is directed by a banjo-guitar with inserting a percussion in a regular interval after a couple of seconds. In the hook he raps:
Cause when the raindrops fallin' on that old tin roof

I pour myself a glass of liquor and I get the blues

To get down, to get down I get loaded down

To get down I get loaded

Call me what you want but don't call past two

Unless you got some liquor to contribute

To get down, to get down I get loaded down

To get down I get loaded
In an older interview, Yelawolf admitted his inability of dealing with a sober state of mind. He isn't expecting to be seen as a role model by people whatsoever. He says it like this:
If I wanna party, I'm gonna party. That's it. Drinking is my vice. When I'm done working, I'm gonna have a drink, that's what I'm gonna do.

Music Times
"Daylight" is probably one of the closest tracks to get into an addict's mindset. The track is probably one of the most important track on the album and contributes a lot to the overall story of "Trial By Fire".
Row Your Boat
Yelawolf is not just a fantastic rapper and producer, but he is a fantastic singer as well. His singing skills are best displayed on the track, "Row Your Boat". With others, he talks about the ongoing violence between police forces and criminals:
They marchin' up the street they wanna fight they don't want peace

Peace of what you have they snatch and grab

They steal and run

They pullin' guns out on police

Police they shoot and kill - they shoot at will

They will at you - they'll execute if you don't leave

Leavin' the impression no one's safe inside this dungeon in the city of the beast
As you can see on the quoted lyrics every syllable of the end of a given line connects with the first syllable of the following one. During the two verses of the track, Yelawolf doesn't change the rhyme structure, creating an insanely poetic-written track.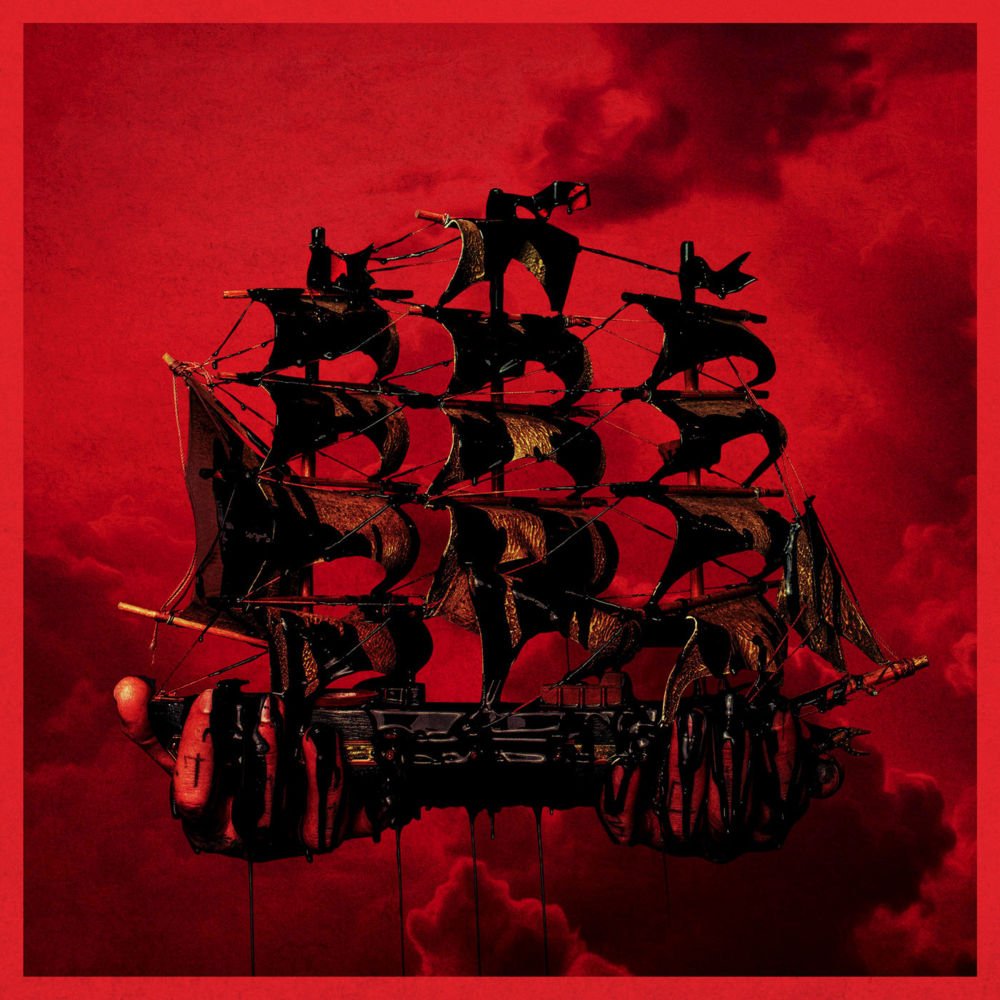 Production
One thing that stands out on "Trial By Fire" is the masterful production. Yelawolf produced almost every song by himself with giving as much attention to details to them as possible.
An example can be heard on the album's 9th track, titled "Punk". It starts with a hard-rock beat, with none other than Travis Barker from Blink 182 playing the drums. Yelawolf shows what he is capable of rap-wise, with his delivery being unbelievably fast:
Leave these haters with a cane to walk

Take these lames with a grain of salt

All I wanna do is take aim, assault, tell my story

Paint the wall from Alabama to Atlanta

From Atlanta I began to build a plan, a panoramic view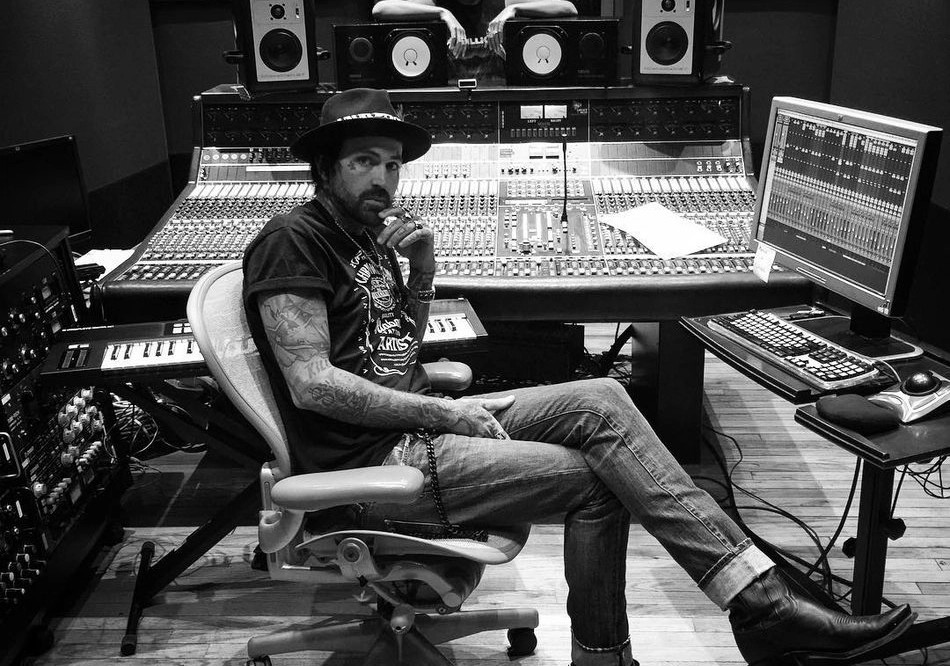 As the track progresses and reaches the hook, suddenly the hard-rock beat turns into a classic hip-hop beat which consists of some kicks and snares along with a sample. This is when we hear the hook rapped by Juicy J from 3:6 Mafia:
Since they're still sleepin' on me, let me wake 'em up

Got the world in my palm, watch me shake it up

Everything I'm talkin' real, I ain't make it up

I know you probably think I care, but I don't give a fuck

But I ain't givin' up, I'd rather live it up 
The metamorphosis works so well, that it is barely noticeable. Besides, Juicy J's slow hook gives listeners a well-deserved break from Yelawolf's fast verses.
It is not hard to notice how much fun Yelawolf had when recording "Punk". Production-wise "Punk" clearly is the best track on "Trial By Fire".
Staying True to Oneself
After a hardcore-punk-rock-driven melody like on "Punk", the next track, "True To Yourself" again slows the pace of the story down a little bit. It is an introverted track in which Yelawolf shows us his vulnerable side.
The track is about Yelawolf finding his own identity and directed at all people who have a hard time doing so. Yelawolf talks about how people were seeing him back in the day, as he raps:
You will never fit, you're a misfit

You're a quiet voice no matter how loud you get

Despite the effort, you remain reckless

You remain helpless in the same outfit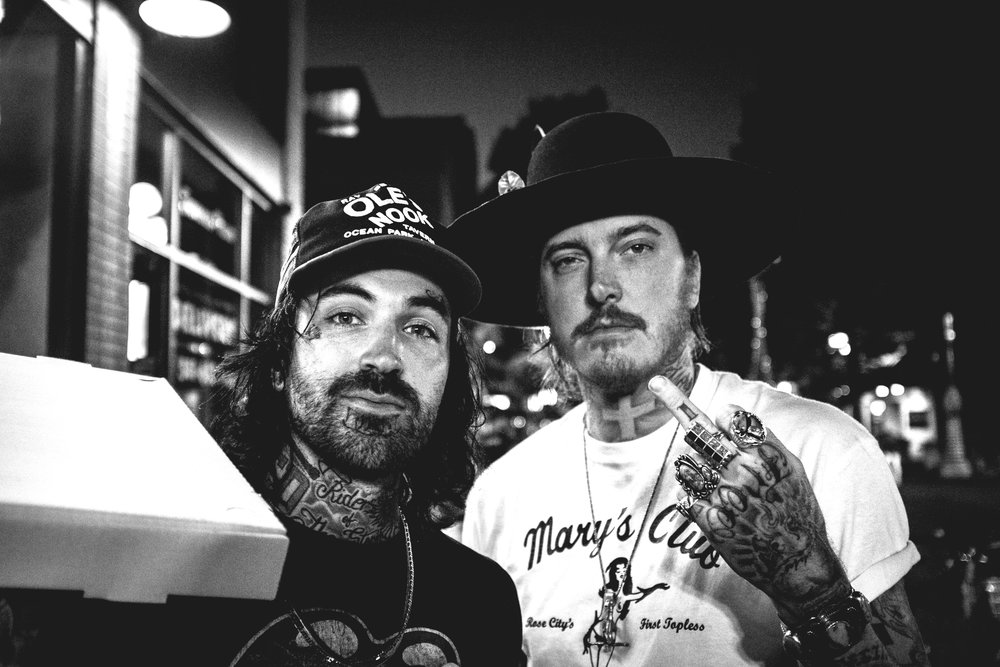 The instrumental is a typical western-style beat. It features some background choir vocals and horns as well as country sample.
Storytelling
Everybody who is a listener of Yelawolf knows that his ability to tell stories is and has always been good. Just think about "Johnny Cash" from "Love Story" or "What I Love The Most" from "Radioactive".
On "Sabrina", however, he finally steps up to the Mount Olympus of the mentioned category. It is a narrative track with little to no instruments played in it. What he delivers here basically is a scene of a movie.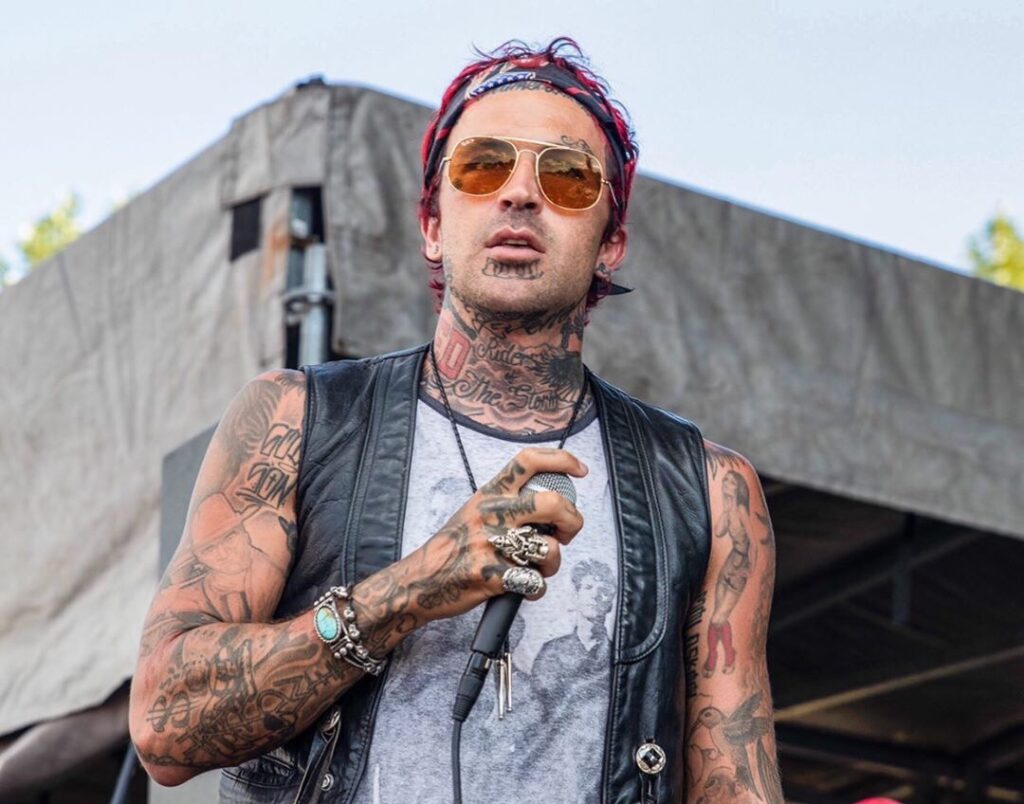 The tale of the track is about a father, portrayed by himself, searching for his daughter Sabrina. Yelawolf is being awoken by the noise from the outside in the middle of the night. The instant he wakes up, he thinks about his daughter and decides to walk towards her room. Sabrina, however, isn't inside. Suddenly, he starts to panic:
The anxiety of a father is settin' in

As I turn the corner to her room

Her Mickey Mouse blanket's on the floor

She isn't in the bed

I take a deep breath, put my hand on my head

Relax
Up to this point, the track is an acapella with the occasional sound of guitar-strings being moved. It isn't until the above-quoted line that the sound effects start kicking in. Suddenly, one hears the sounds of grating wooden stairs as well as a few samples and the TV.
The pace of the song increases and not much later, he discovers what he was afraid of the most: his daughter's lifeless body swimming on the water:
God, what did you do to us? What have you done?

I say my prayers at night, haven't I been a good son?

What did you do to my baby? She's mine, now give her back

You don't deserve her if you let her die like that!
"Sabrina" ends with water going down a tub, leaving a lot of question marks in the listeners head.
What Keeps Him Alive
The closing track on "Trial by Fire" is titled "Keeps me Alive" and it gives the album's story a well deserved ending. Yelawolf dives into his childhood yet again, with, however, a much more grown-up attitude towards life. The chorus is sung by Wynonna Judd and it is very powerful. She sings:
This is my story

This is my glory

This is what keeps me alive

This is me flying

This is me trying

This is what keeps me alive
In the first verse, he talks about him growing up in the state of Alabama and searching for his place in life. He recalls memories of his mother raising him and getting in touch with alcohol and drugs for the first time.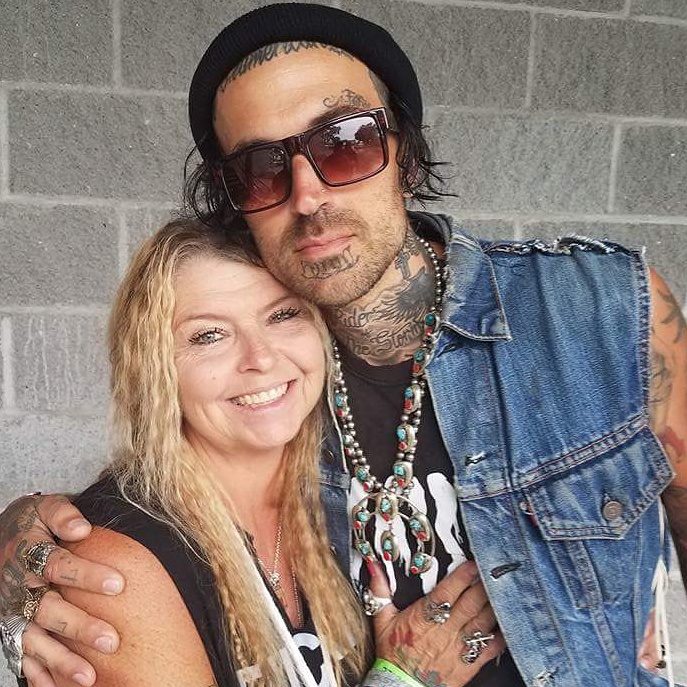 In the third and final verse he describes his current lifestyle. Yelawolf recorded the verse for his daughter most notably. It is the most heartfelt verse on the album and the the perfect closer for the album. The quoted lines display his pain when he is leaving best:
 And I'm excited to get on the road, already one foot out the door

Turn around and it's my daughter, she's cryin'

'Cause daddy is leavin'

Knows that I'll be gone for months and it hurts and I hate to see it 
Conclussion
Having read my review from the beginning to the end, it should be clear to you why the album resembles a concept album.
"Trial by Fire" is about finding oneself. And the main message of Yelawolf's story is to stay true to your own principles. He is the living proof for this statement, as he had a hard time finding his place in society himself. He still never changed for nobody and through doing so, he developed his unique style. The album is also about not giving up on your dreams, no matter what people may tell you as well. This is also what can be read in the photo of the booklet from above.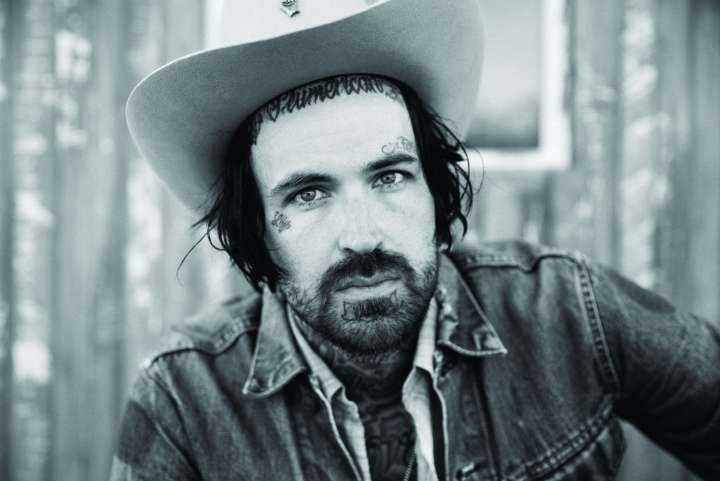 Considering what went on in Yelawolf's life during the release period of the album, one can officially say that he passed his trial by fire with honors. The album is a milestone in his career and certainly makes us excited for more.
What do you think of Yelawolf's "Trial By Fire"? Did it satisfy your expectations or was there something you didn't like about the album? Leave your replies in the comment section.
Did you like my review? If so, please like and share it. Thank you in advance.
Please follow and like us: