"Section 80" is the first official studio album of Kendrick Lamar and was released on July 2, 2011, through Top Dawg Entertainment. The production was mainly handled by Top Dawg in-house producers, from production group Digi+Phonics, along with THC, Tommy Black, Wyldfyer, Terrace Martin and J. Cole . It features guest appearances from rappers, like Schoolboy Q, as well as singers, like Ash Riser. In April 2017, it was certified gold by the Recording Industry Association of America (RIAA).
About the Album
The cover of "Section 80" already tells a lot about its content. As Kendrick told in an interview, he placed a bible together with a bullet clip, a condom and some weed on a pile, to show the inner conflict that a lot of people feel: although knowing that the mentioned things are not right, they lack the mental strength to overcome their vices themselves.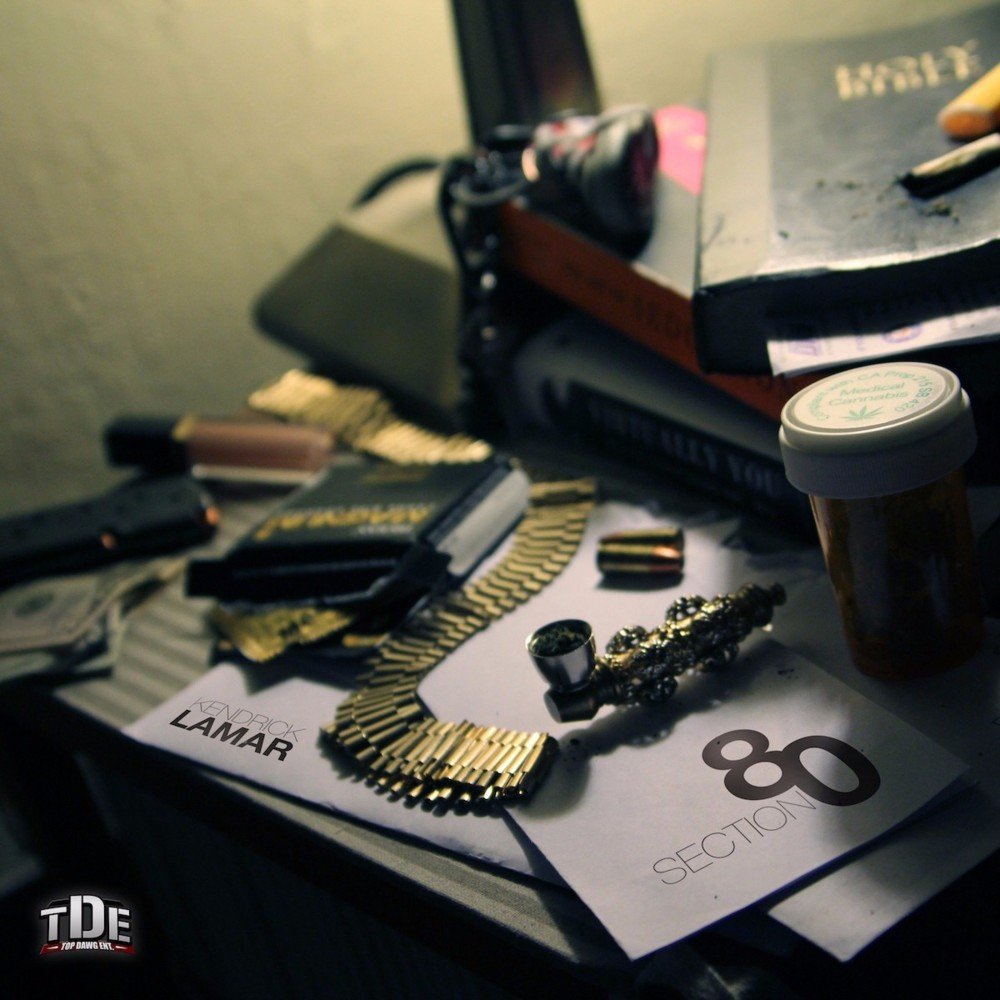 The title "Section 80" firstly is a play on the Section 8 housing program, and secondly, it refers to the 80s generation, also known as Generation Y, to which Kendrick belongs to himself. Many people refer to this time as the "Ronald Reagan era", known as the era of crack babies.
Therefore, the album touches upon subjects like
Ethnicity,
Vices,
Pain and
Evils.
Throughout it's one hour duration, Kendrick discusses all these things, putting them into his point of view. He does so, however, without showing any judgement, considering that he himself is just 23 years old and therefore not exactly knowing what is true.
Although "Section 80" is not referred to as an actual concept album, it actually does follow a plot.
Fuck Your Ethnicity
Kendrick kicks the album off with "Fuck Your Ethnicity", a track that puts things very much into his perspective. He shows us his maturity with his different approach to the topic of race. The hook tells everything that you need to know in order to fully appreciate this album:
Now I don't give a fuck if you
  
 Black, White, Asian, Hispanic, goddammit
  
 That don't mean shit to me
  
 Fuck your ethnicity  
The track is very versatile and shows what Kendrick is capable of lyrically and musically. His unique voice as well as wordplay, do what they are supposed to: making listeners curious for more.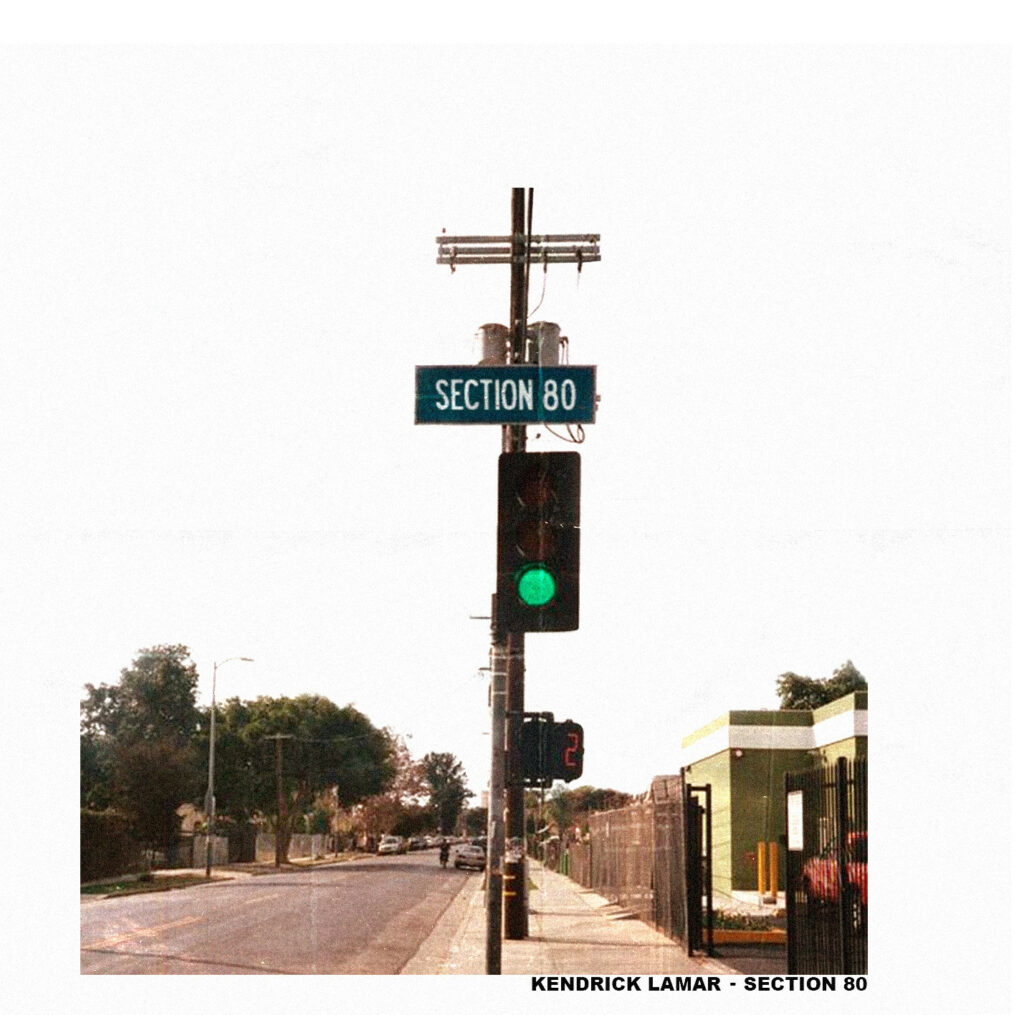 Losing is Not an Option
He continues his cleverly constructed rhyme schemes and wordplay in the second track "Hol' Up". He addresses his views with another groundbreaking metaphor:
I lived my twenties at two years old, the wiser man
  
Truth be told, I'm like eighty-seven
  
Wicked as 80 reverends in a pool of fire with devils holding hands
  
From a distance don't know which one is a Christian, damn
  
Who can I trust in 2012? There's no one, not even myself
  
A Gemini screaming for help, somebody  
Considering his age of only 23 years at the time, his wittiness as well as his capability to rap become even more impressive. Beside to his groundbreaking wordplay, his music sounds very melodic and creates an overall good listening experience.
Generation Y
Speaking of melodic sounds, we can't ignore Kendrick's unique voice. Throughout "Section 80", he pitches it in so many ways, giving every track a different vibe. His tone is always a direct echo of the topic he is discussing as he shows us in the hook of the track "A.D.H.D.":
Eight doobies to the face, fuck that
  
12 bottles in the case, fuck that
  
Two pills and a half-weight, fuck that
  
Got a high tolerance when your age don't exist  
The "fuck that" is pronounced in a typical A. D. H. D.- manner, with massively stretching the vocals. By doing so he creates the typical sound of a person suffering from the side-effects of the medication, appearing unenthusiastic and numb.
The song is meant for all people who suffer from A.D.H.D. and similar neurological diseases. Kendrick wants them to accept and to embrace their differences.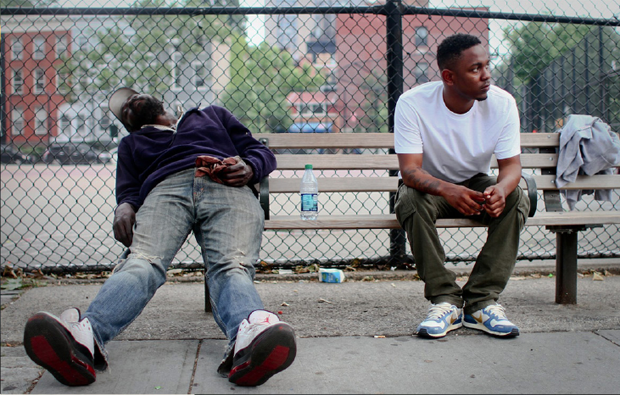 Female Vices and Evils
The sub-plot of "Section 80" is actually told in the brackets after the titles of the tracks. In "No Make-Up Today (Her Vice)" he switches the topic to women's issues and vices. The track plays with the typical doubts of females, mainly because of the stigma that society puts on them. The track is rapped from a woman's perspective for a big part, Tammy, a character in the album:
Of prettiness, the wittiness of colors on my skin tone
  
My complexion in a direction I've outgrown
  
I feel like it's not enough
  
I can never put on too much make-up 
Like in the song before, Kendrick speaks to a large group of people and tries to create confidence inside of them.
But he knows that people are to a certain degree evil too. This is why the track "Tammy's Song (Her Evils)", centers around the cheating nature of both, men and women.
Male Vices and Evils
The narrator then changes the topic to the men of Section 80. In interlude "Chapter Six" and the track "Ronald Reagan Era (His Evils)", Kendrick paints a frightening picture of young men who grew up in his city of Compton:
Ridin' with them boys and girls and we're high

All we want to do is have a good time

Young, wild, and reckless is how we live life

Pray that we make it to twenty-one (One, one, one)

Oh, we make it to twenty-one (One, one, one)" 
He continues to spin around this topic in the track "Poe Man's Dream (His Vice)", which is a wordplay itself. The track probably is the most thoughtful piece of the entire album. It is rapped to a simple and mellow beat that features drum patterns in the background. Kendrick's determination is most visible here:
But anyway, this for my peeps
  
Uncles, 23 hours sending me pictures
  
I want you to know that I'm so determined to blow
  
That you hear the music I wrote
  
Hope it get you off Death Row  
Beside serving us a lot of food for thought, he also shows love to his relatives, especially to the ones who are sitting in jail. Although not being able to help them, he at least hopes to contribute something positive to their lives:
But anyway, this for my pops
  
On his lunch break eating in that parking lot
  
On "Wanna Be Heard" probably thought he worked my nerves
  
But really he was stressing me getting what I deserved 
Referring to an older song that he made.
The title in the bracket implies that Kendrick sees his thoughtfulness as his vice.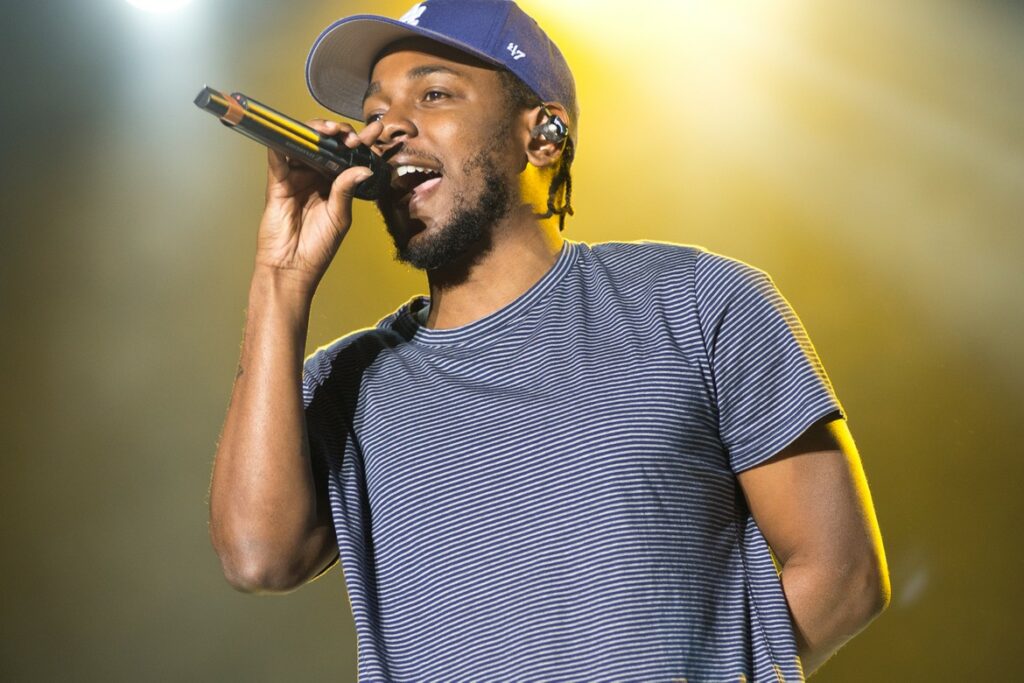 Pain
"Keisha's Song (Her Pain)" is probably the deepest and most heartbreaking track on "Section 80". Kendrick recorded it for his little sister and had the sole intention of warning her from certain evils, as he tells on the track.
He goes on with deep thoughts on the track "Kush & Corinthians (His Pain)". Showing us again an extremely vulnerable side, he raps about a lot of common thoughts that deeply reflective people have now and then.
It is a two-parted song actually because it ends with another rapper, BJ the Chicago Kid, rapping about a person that he deeply cared about and suddenly lost:
Yeah, life can please you, but death can tease you

On the day Niko had that seizure

I lost one of my biggest believers, aww!

Close deaths make you think about your life

Like if I had that same chance twice, what would I do different? 
The next song, "Blow My High" (Members Only), is the continuation of the planted thought and is a tribute to all the early gone people in the rap and R&B game. It is dedicated to Aaliyah and Left Eye, who were both R&B stars and tragically lost their lives because of accidents. The latter was also the girlfriend of Tupac Shakur, who is known to be Kendrick's idol.
Production
The record label distributing the album was "Top Dawg Entertainment". With it, the main recording engineer as well as the mixing engineer was Kendrick's close friend Ali. Other producers on the album were Dude Daung, Tommy Black, Wyldfyer, Terrace Martin, Dave Free, Sunwave, and most notably, J. Cole.
The beats on "Section 80" are individually chosen. While some of them are more slowly driven and led by heavy bass-drums like for instance "Tammy's Song (Her Evils)", other beats are led by simple piano keys, like the introduction track "Fuck Your Ethnicity". In general, it can be said that the album offers a wide variety of musical instruments and sounds. The harmonizing and mixing is also done exceptionally well and one can hear the effort that the producers put into it.
Kendrick featured a lot of artists on "Section 80". Most notably, these are singers like Colin Munroe or Ash Riser that bring an exceptionally good listening-quality to the album. But there are a lot of rappers as well to be featured, like RZA or Schoolboy Q, who both deliver fantastical verses on their own.
Rigamortis
But "Section 80" is also a display of acrobatically calibrated rhyming schemes that don't lack varieties in topics either.
A prime example of this is the track titled "Rigamortis", in which Kendrick displays his vivid style in lightning speed. To a beat that is led by a horn, he, metaphorically and literally, spits one punchline after another. In the second verse, he shows us that he can battle too, while rapping:
And I gon' mention, how the far you see
  
Putting my dick in the rap industry
  
Everybody bitching, getting mad at me
  
Recognize Kendrick in the battery
  
And I'm charged up, and the catastrophe
  
Is charged up, and the audacity
  
Of y'all fucks never could hassle me
  
And y'all luck just ran out, you'll see 
HiiiPoWer
What was hinted throughout the album comes into play on the last track. In "HiiiPoWer", Kendrick raps about several not so commonly referred to things, like conspiracy theories among others. He encourages people to "stand for something or die in the morning".
The track is an attempt, with others, to show black people first and foremost, how to free themselves from slavery. He wants them to realize that they are in charge of their faith ultimately:
And everything on TV just a figment of imagination
  
I don't want plastic nation, dread that like a Haitian
  
While you mothafuckas waiting, I be off the slave ship
  
Building pyramids, writing my own hieroglyphs"  
It contains various metaphors on the government policies. Kendrick refers to a lot of historic Blacks, like Martin Luther King or the more violently driven Malcolm X for instance. While his mother is allying more with the former, Kendrick is not ready to. He says:
Visions of Martin Luther staring at me
  
If I see it how he seen it, that would make my parents happy
  
Sorry mama, I can't turn the other cheek
  
They wanna knock me off the edge like a fucking widow's peak, uh  
Conclusion
Although it is often referred to as a mixtape rather than an actual album, "Section 80" most certainly is both. While the variety of beats points in fact in the direction of a mixtape, the topics follow a plot.
The album mainly presents the inner conflict of a 23-year-old, who is trying to differentiate right from wrong. He is aware of the fact that every human being has its own vices and evils, yet he doesn't know how to get away from them.
Ethnicity certainly plays a big role in "Section 80" as well. This is why towards the end of the album, Kendrick is shown to be shifting to the "HiiiPoWer"-movement. It is a movement that focuses on getting away from old stigmas, ultimately leading to a new and brighter understanding for mankind as a whole. The three "i"'s represent main attributes that every human should hollow: heart, honor, and respect.
In the end, the album was the Magna Carta of a 23-year-old man from Compton. In its root, "Section 80" is about finding your own self. It's about getting to the truth of your existence. Judging by Kendrick's wisdom, one could in fact believe to be listening to an 84-year old man.
Please follow and like us: