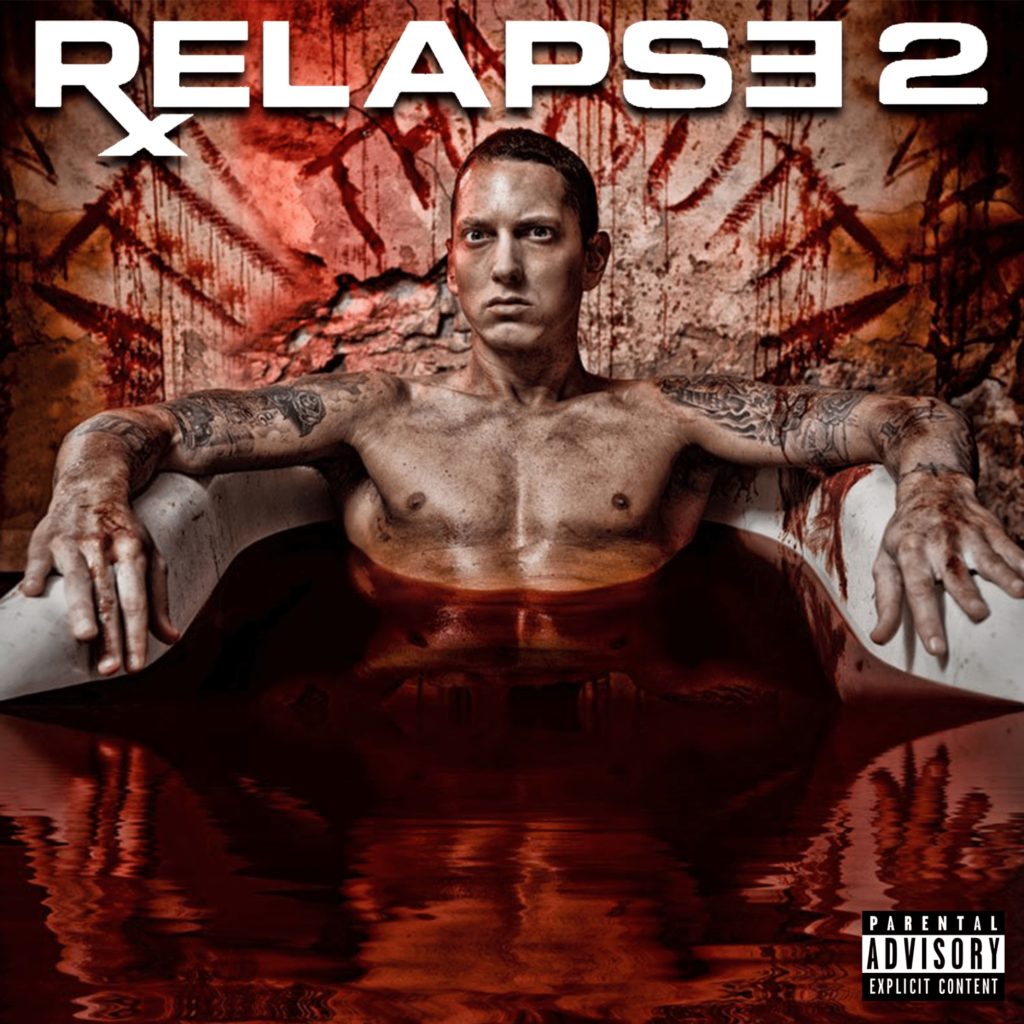 It's been a while since Eminem came back into the Rap-game on 2009's "Relapse". In the process of creating it he faced some desperate times. Among other things, his best friend, Proof, got shot dead in one of Detroit's after-hours clubs. To make things worse, he once again was about to get a divorce from his now two-time-ex-wife Kim, which he re-married just half a year before. As a result, he got dependent and eventually addicted to sleep-medication.
It seemed like a hopeless case. As Eminem told us in multiple interviews, he was just minutes away from dying of an Methadone-overdose.
Luckily, he fought the obstacles and eventually managed to conquer them, just to celebrate his comeback into the rap game shortly after. He completed it with a CD, that explained the story of his 4 years hiatus from Rap.
Although "Relapse" wasn't well-received by everybody, including some of his long-time fans, it did what it was supposed to do:
It brought Eminem back into the spotlight.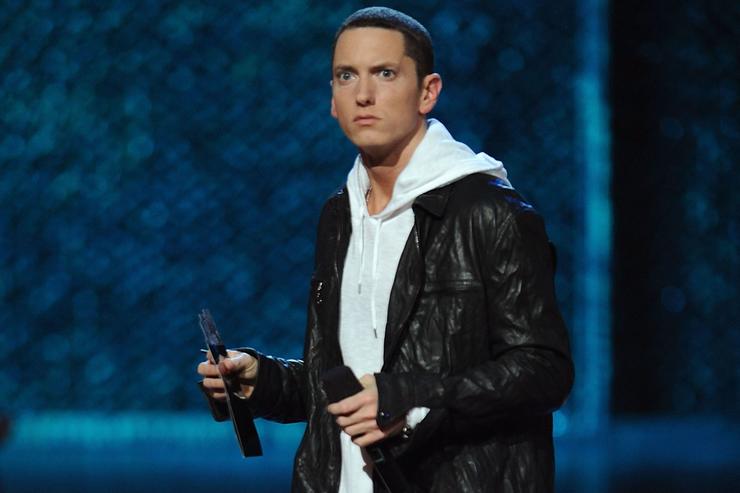 Considering that over a decade has passed since the release of "Relapse" and he has dropped numerous projects after, the time has finally come for him to give his fans the long-awaited sequel to the album.
Therefore, I am going to give you 5 reasons on why the "Rap-God" should, after all, finally release "Relapse 2":
1. To introduce himself to the world again
Let's face it: The world wants him to say hello again.
The first time he did it in 1999 with "My Name Is", which debuted at number 2 on the Billboard Hot 100. By this point, a lot of people didn't even realize that a new star was born.
A decade later, in 2009, he reintroduced himself on "Hello". On the track he reinvented the persona of Slim Shady, being more aggressive, violent and addicted to drugs than ever.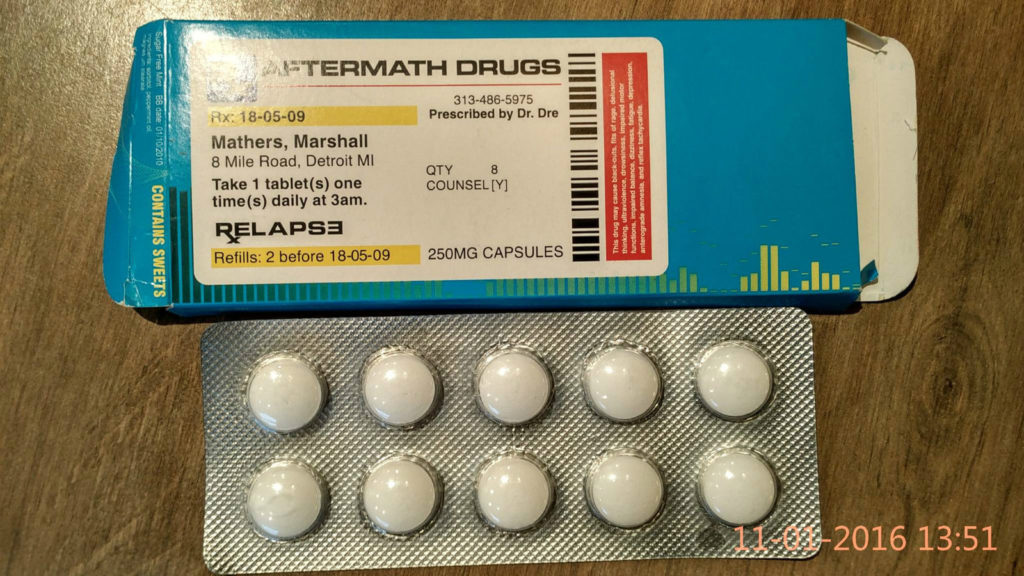 Now, how would fans react if he decided to introduce himself once again, 20 years after saying "Hi" for the first time? Let's face it, Hip-Hop has evolved. The kids that were listening to "The Slim Shady LP" as well as "Relapse" are for a big part gone or have switched to Ariana Grande by this point. With Eminem saying hello again, the "Rap-God" could attract a third generation of listeners and finally catch up with all-time greats like Kurt Cobain or John Lennon.
I certainly would love him to be busting his chops while he's busting a rap again. How about you?
2. To give some tracks the end they deserve
Tracks like "Same Song and Dance" are the reason why the album is considered a storytelling masterpiece in the first place. The mentioned track describes a detailed story about rape, following murder from the beginning to the end, leaving no space for imagination open. It serves as a metaphor for how fame can consume just about anybody if he or she doesn't notice the signs of getting possessed early enough.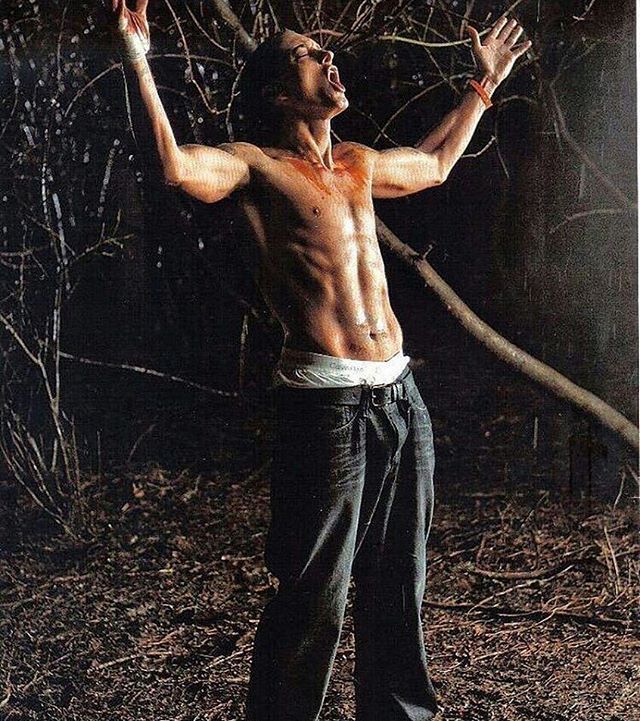 How awesome would it be if Eminem decided to make a sequel to the track, going on a killing spree again? Who would it be this time to get stabbed by Slim Shady? The mentioned Ariana Grande? Taylor Swift? Maybe even his latest foe Iggy Azalea?
I honestly don't care as long as he is going to perform that same song and dance again. Hopefully, the windshield will be strong enough to sustain the pressure. Can you hear the knocks?
3. To spit some bars
When Eminem released the original "Relapse" CD, he was still in an experimental stage of developing his rapping skills. At the time he had just relearned writing and therefore just slowly started to connect words again. You can notice this in a few of the earlier tracks of the Relapse-era, like "My Mum" for instance. It wasn't until the final stage of the production and thus the creation of songs like "Stay Wide Awake", that he seemed to have recaptured the fire and skills that brought him to the spotlight in the first place.
Now imagine what tracks he would be capable of releasing with his current Rap-skills. They would probably even beat songs like "Music Box" in terms of multi-syllable-rhymes and overall Rap-speed. People would probably need to listen to it more than once to get the meaning of all the lyrics and the homophones.
It would surely be the best opportunity to show what he's capable off. Don't you want to hate him again?
4. To feature some new artists
In 2009 there were a few upcoming rappers on his label, like Obie Trice, Cashis, Bobby Creekwater and last but not least, 50 Cent. Since then, however, the landscape of Shady Records has changed. Except for his longtime friend Fiddy, every one of the gentlemen mentioned above has left the label.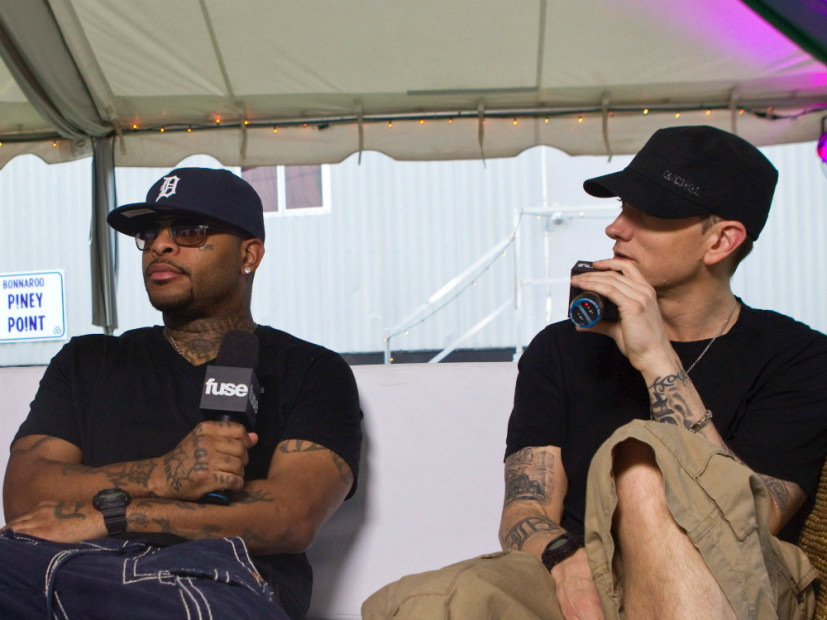 Nonetheless, he also gained a few new (old) label mates, like his evil twin Royce Da 5'9. What would be better than getting a new Bad Meets Evil track on "Relapse 2"? Or maybe a feature with his latest label mate Boogie? I think that especially the last one of the mentioned would add some real value to the album as his style reminds me a little bit of the "Relapse"-Eminem.
I would very much appreciate Shady 2.0 as a crew to crack a bottle once again. Now, shall we start this party from dusk?
5. Dr. Dre
You saw this one coming, didn't you? The best thing about a sequel to "Relapse" of course would be the return of Hip-Hop's dynamic duo, the most diabolical villains in the world, Dr. Dre and Slim Shady. We all now what the two of them can actually put out when they work together.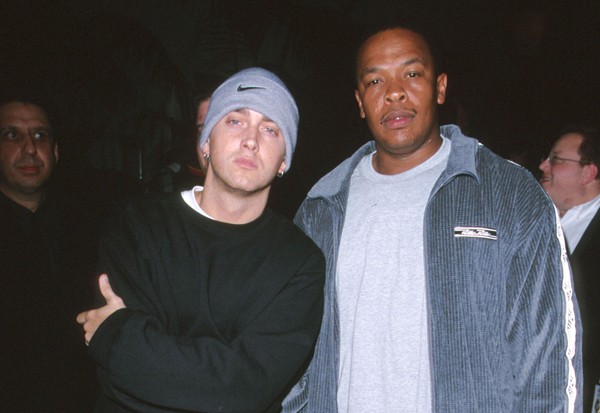 However, in contrast to the earlier projects, Dre didn't have nearly as much involvement in Eminem's last few albums. Instead, Eminem worked with producers like Just Blaze and more recently, Rick Rubin. The things he brought out weren't bad at all and I'm sure he did what he did for a reason. But fans, especially the old school ones, are screaming for Dre to come back as an executive producer.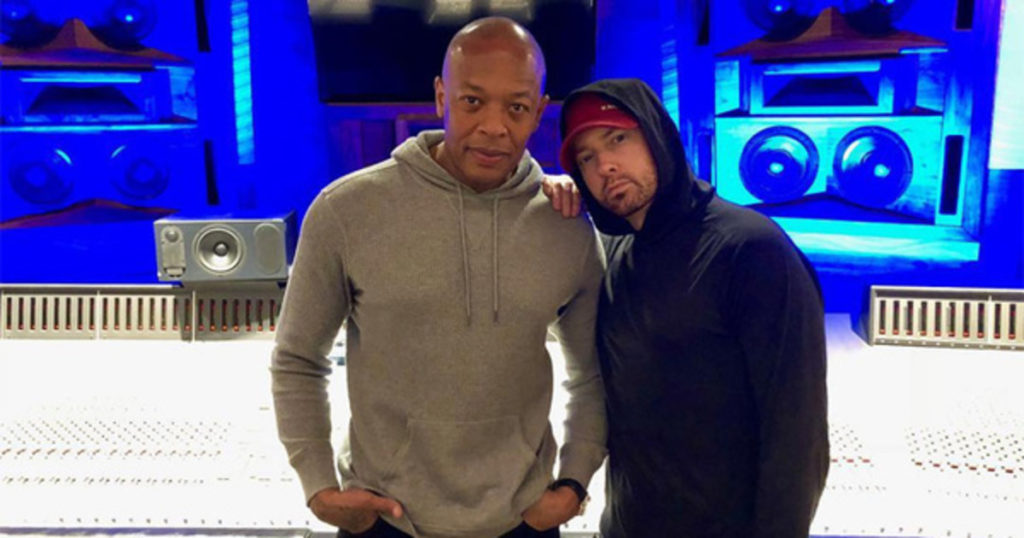 The original "Relapse" was Dre's best production in my opinion and I get goosebumps if I think of another album in which he would be as heavily involved.
The time has come to again blow that smoke one more time for old times sake. Are you finally smoking with the best?
Accents and flow
I know that the outcome of "Relapse 2" would probably be slightly different from what he intended it to be back then. It would also most likely be different from fans' expectations.
Slim Shady, for instance, certainly won't return to accents anymore. In an interview not too long ago he said, that hearing himself rapping with all the different accents made him cringe. But his current way of rapping also would not quite fit the serial-killing manslaughter he portrays in "Relapse". And this is where my last thought comes into play:
What if he used a similar flow and delivery as he did in 2017's "Framed"? The song reminded me of "Relapse" the instant that I heard it. And the afterward released music video just proved me right. With this sound, he could give both, his post-Relapse-era and pre-Relapse-era fans what they want.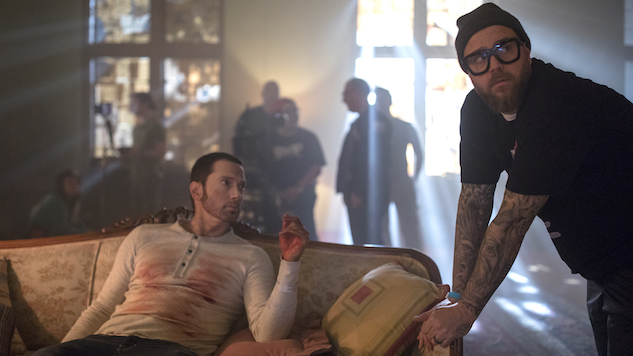 Promotion and Marketing
If marketed properly, "Relapse 2" could even surpass his past few album's sales. One thing that stood out about "Relapse" were the exciting commercials that started a couple of weeks before its release. They just made people curious about the album and created some hype for it. Hell, his management even tried the same thing with "Revival", the album on which the previously mentioned "Framed" is on. It all went down in a very exciting way but unfortunately, the label didn't seem to have an idea where to go with the commercials. In the end, they just blew it by simply announcing the release date of "Revival" and admitting that it was all a marketing gag.
Conclusion
Sure, this whole text is a hypothesis, but who knows? Eminem has surprised us a couple of times in the last few years, most notably with his last year's release "Kamikaze". It would surely be a decent Christmas-gift if he decided to drop the CD.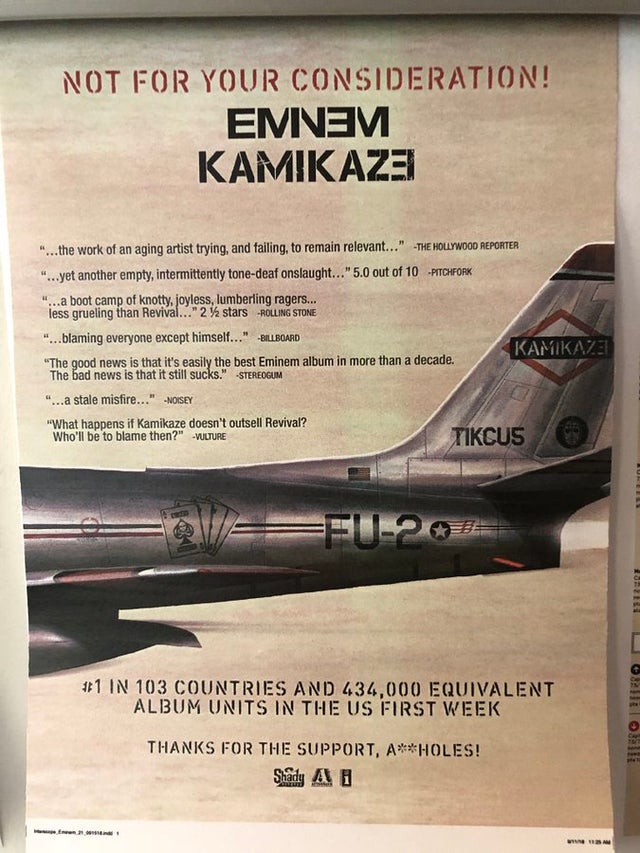 So, what do you guys think? Should Slim Shady finally release "Relapse 2"? Do you have any other reasons for why he should finally drop the project? Leave your thoughts in the comments. Did you like this article? Share it on social media, just click one of the two "Share"-buttons.
Thank you for your time and hope to see you again soon!
Please follow and like us: