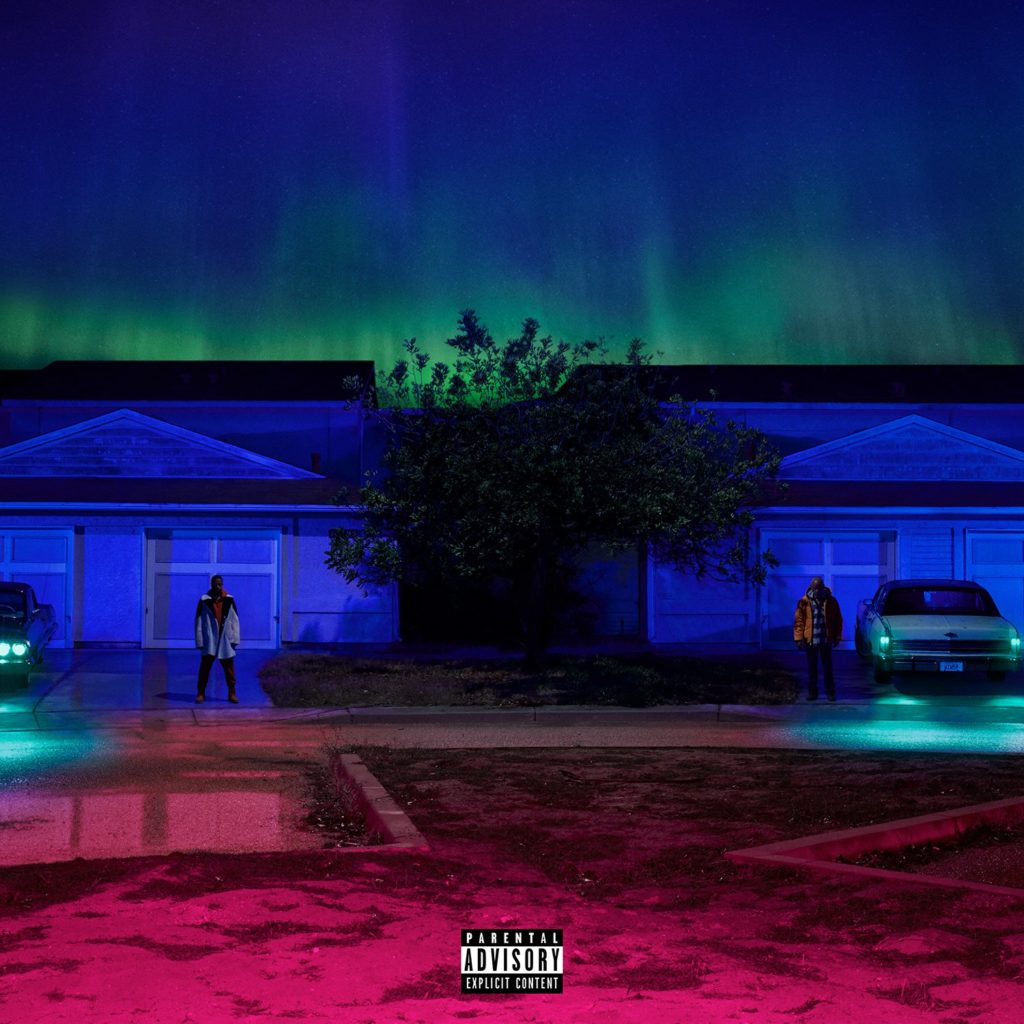 "I Decided" is a music album that was released on February 3, 2017, by Big Sean. It is the fourth official release of the Detroit-native and, according to the Recording Industry Association of America (RIAA), it went platinum by the end of 2017. The album was released through GOOD Music and distributed by Def Jam Recordings. It is Big Sean's first concept album.
The tale of the album starts with an elder Sean who is rather disappointed with the overall state of his life. While he sits in his car, he takes the chance and starts talking to God. He starts to blame the same for his miseries and dies in a what-seems-to-be intended car crash shortly after.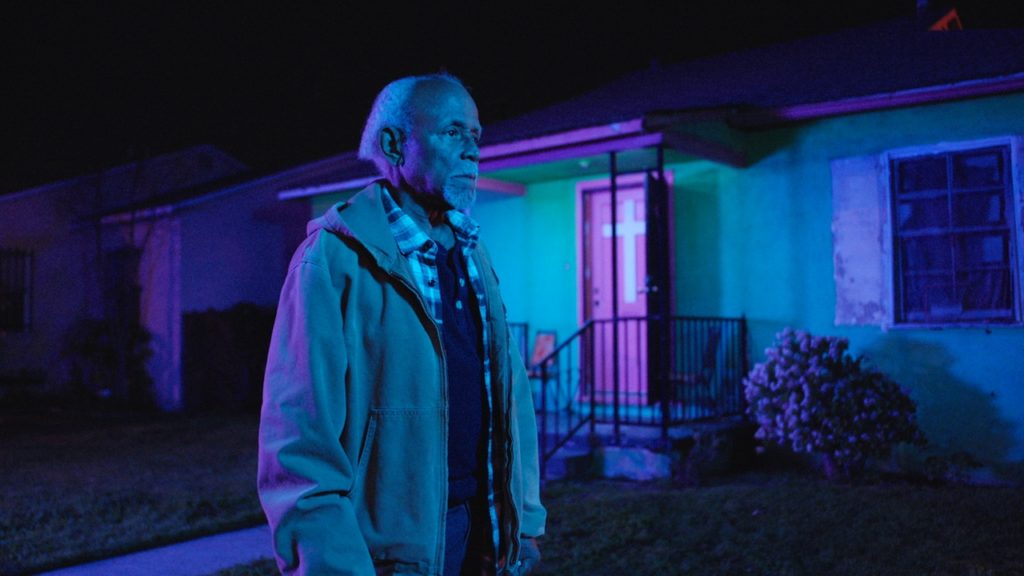 Concept of the Album
This is when the real concept of the album comes into display, as Sean is reincarnated in the form of his younger self moments later. He, however, still has the wisdom of the 60-something-year-old Sean. As a logical consequence, he can change certain decisions he made throughout his life and thus create different outcomes.
In the process of revisiting his life, Big Sean realizes a lot of things that weren't obvious to him when experiencing them for the first time. The focus is especially set on these main topics:
Sean's relationships with his mother and grandmother
Sean's faith in a force above him
The doubts he has and sacrifices that he made to become who he became
Big Sean's place in hip-hop and the discovery of things that are ultimately bigger than him
Besides, there are a few other important things that I will talk about like:
The album's cut-clean production
The rap skills of Big Sean which include the use of many punchlines, a lot of smart wordplay and simply magnificent flow
The album is a very reflective piece of art and it takes more than one listening to understand what its full context is about. It is a masterpiece of a concept album.
Don't let them take away your Light
Shortly after the car crash, we hear the first track of the album titled "Light". The track can be viewed as a second introduction as it introduces us to the reincarnation of Sean:
No matter how much they gon' shade you
  
No, man they can't fuck with the light
  
They can't stop the shine
  
They can't fuck with the light
  
Hell nah, the boy's that bright
  
Even if you take away my life, you can't take the light
  
No matter how much they gon' shade you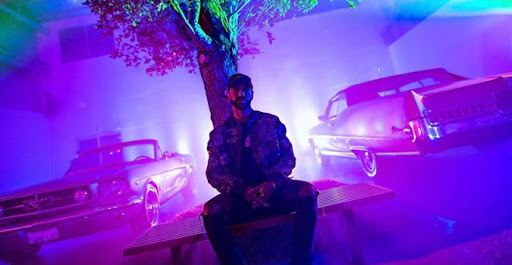 The quote is from the hook and it's sung by Jeremiah. She does an incredible job with the vocals and displays the wide range of her unique voice when singing. Big Sean, on the other hand, is rapping in between Jeremiah's parts.
"Light" displays a triple-entendre in this case:
Firstly, the light that he refers to is the headlight of the car that he has a crash with at the start of the album.
Secondly, the light represents the soul of an individual. When dying, it is the last thing that a living being displays before it leaves earth.
The third meaning is the one Sean refers to in most interviews. The light represents the inner strength of an individual that is, according to Big Sean, the key to everything that happens on the outside.
Spent my whole life tryna find the light that's at the end of the tunnel
  
I should have realized it was inside
  
So lately I been trying to get what's inside outside
  
So many people wanna see my insides outside
What makes "Light" so good is the overall production of the song. The beat is made out of pure piano-samples and doesn't feature kicks nor snares. Considering that this is supposed to be a rap-album, it is surprising how well this strategy works. All in all, the track serves as the canvas for the big picture of the album, just like in a beat sometimes the piano does and therefore is the best approach he could have taken.
You have to bounce back
As the tone is set, the second track is titled "Bounce Back". The track is, as its title suggests, a very bouncy track. Sean shows his audience, especially those who are listening to him for the first time, what rhymes and punchlines he's capable off writing. He raps:
Yeah, I call shots while you call off
  
Never takin' summer or fall off
  
When you stay that committed to it, you just fall down and never fall off, so 
He cleverly sets up a punchline by creating a homonym, using the word "fall" in two different contexts.
"Bounce Back" is an important track for the overall story of "I Decided" because it is about getting back up after failing. As Sean says:
Last night took a L, but tonight I bounce back
  
Boy, I been broke as hell, cashed a check and bounced back
  
D town LAX, every week I bounce back
  
If you a real one, then you know how to bounce back 
Do Things on your own
After getting the realization of how powerful he is and bouncing back after taking an L, he next makes clear that he needs "No Favors" from nobody. Instead, he will do things on his own.
Make it, make it, make it, boy, we gotta make it
  
You can save your hand, I ain't gotta shake it
  
Everything lined up for the takin'
  
And what I need from 'em? No favors 
As he got a second chance at life, he is careful whom he is going to trust this time, as he doesn't need any false friends.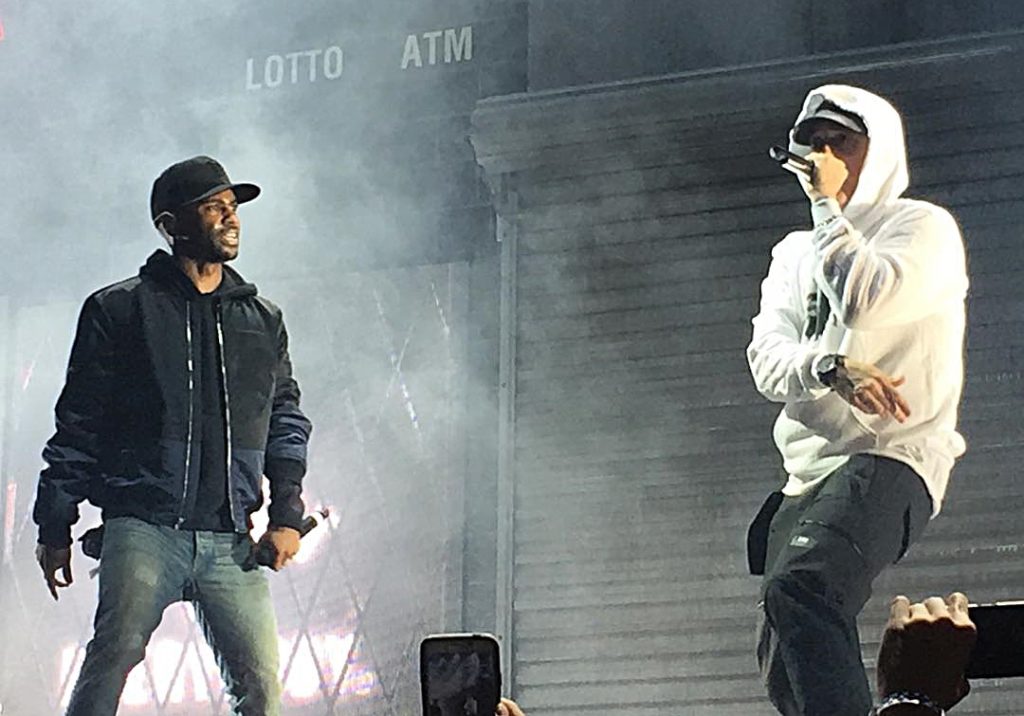 In the track, he gets the support of another man who grew up in the suburbs of Detroit. He faced adversity on many occasions and was bullied a lot, mainly because his pigment. Of course, I am referring to Eminem aka Slim Shady aka Marshall Mathers. And he as well doesn't hold back. He is especially putting the focus on multi-syllable rhymes as well as punchlines:
And fuck Ann Coulter with a Klan poster
  
With a lamp post, door handle, shutter
  
A damn bolt cutter, a sandal, a can opener
  
A candle, rubber, piano, a flannel, sucker
  
Some hand soap, butter, a banjo and manhole cover
  
Hand over the mouth and nose smother 
Love Issues
The story of "I Decided" goes on with love matters. Big Sean tells us about different relationships and would-be-relationships issues. He explains the things that were going through his head at the time.
On the first love song, "Jump out the Window", he tells the story of a female friend who has been in an abusive relationship and how he was willing to save her from it. He even considered going into a relationship with the woman himself. Unfortunately, this whole thing never happened as he raps:
Remember when you used to come through and hit the Mario Kart
  
And you always picked the princess
  
I realized you was princess way back then
  
We the best thing that never happened, but 
The tale ends in a tragedy. The other love songs don't have a good ending as well.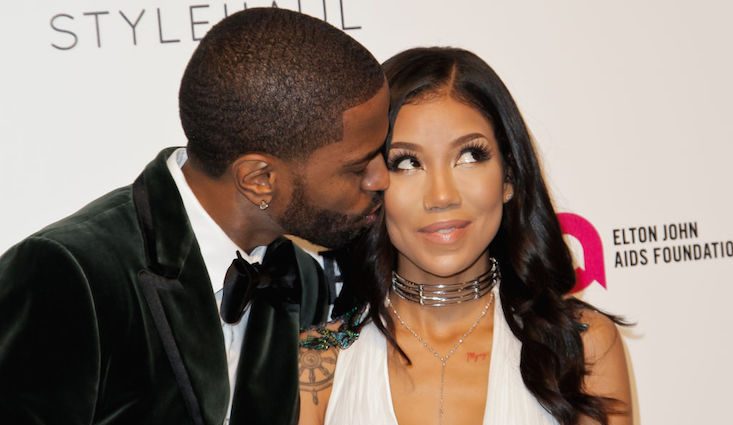 It is interesting, however, that Sean has been in a real-life relationship with his collaborator from the track "Same Time Part I", Jhené Aiko. In it, Sean expresses his synchronicity with his lover. While they consistently depend on each other's trustworthiness and honesty, they were at the same time unfaithful to each of their ex-spouses. Arianna Grande, who was in a relationship with Sean too, has her own views on Sean's promiscuity.
Production of the Album
The album was produced by Sean's frequent collaborator Key Wane, alongside a lot of supporting producers such as Amaire Johnson, Metro Boomin, WondaGurl, Fuse, Tre Pounds, DJ Mustard, DJ Dahi, Detail, The Track Burnaz and many more. Although many people were involved in the creation of "I Decided", every track on it sounds like it is from the same producer.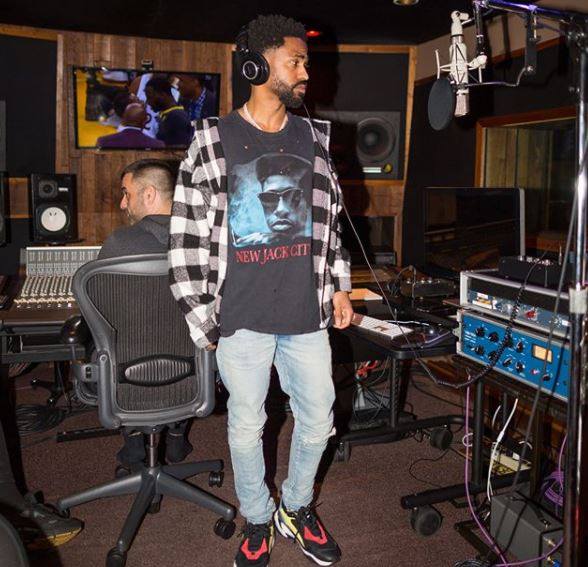 Actually, the production is one of the main strengths of the album. It was produced with so much attention for detail, from the skits to the songs and the connections in-between them. The skits seem rather to pause a given track than to end it and to go into a different one. This is displayed best when a track ends. While the beat is slowly decaying, we hear a phone ringing suddenly. With Sean answering it, we already are in the skit. The transition works really smoothly. You sometimes get the feeling of listening to a giant 45-minutes track rather than fourteen individual ones.
"I Decided" features beats that are pure melodic and contain no drums at all like the mentioned introduction-track "Light", while on other occasions the instrumentals being very aggressive and therefore feature lots of kicks and hard snares like in "Moves".
In the end, however, all beats have all one thing in common: they serve as an awfully good canvas for Sean's lyrics.
Voices in the Head
Speaking of the overall production, there is one track that particularly stands out on the album. It is a two-parted track and it is the strongest piece, if you want the backbone, of the album. The tracks were produced masterfully with every kick and every snare exactly placed where they are supposed to be. The transition between them works so well that it's almost not even noticeable, going from a rather smooth, slow-paced beat to a hard and fast-paced one. With the beat, it is Sean's voice that changes too. It goes from fairly timid to wholly self-assured. The track I'm referring to is, of course, "Voices In My Head/Stick To The Plan".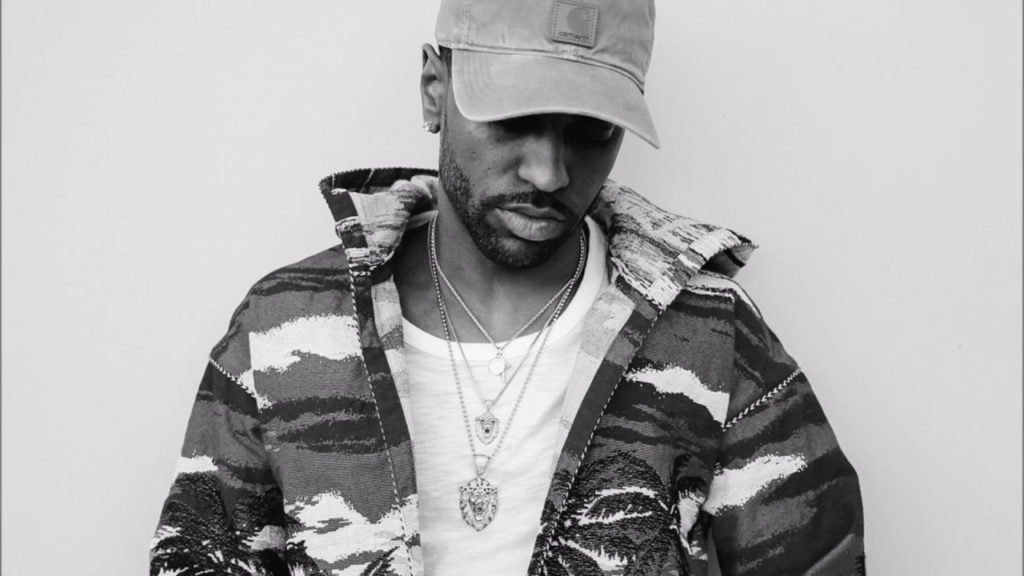 It starts with a very introverted Sean and shows him from a surprisingly vulnerable side. In the first part of it, we get to hear a monolog that Sean has with his other, doubtful self. In it, he is constantly critiquing himself for not being at his best:
Voices in my head sayin' I could do better, damn
  
Voices in my head sayin' that I knew better
(You know better, what the fuck!)
  
I done seen this shit happen a hundred times on the regular
  
But I still crossed the line like I'm blind, damn
  
Voices in my head saying I could do better
(You always do the same shit)
As the track goes on, he admits to having lied to himself more and more recently:
This was supposed to be the last time, last hit
  
Last call, last feel, last trip, last run
  
That's what I always tell myself, huh, damn 
The beat of "Voices In My Head" is slow-paced because the main focus of the track is rather on storytelling than on a catchy overall sound. The track ends with a bitter overall message and we hear Sean at his bottom. He seems to be on the verge of giving up.
Stick to the Plan
After the second hook, however, a different beat kicks in. Out of nothing, the track "Stick To The Plan" starts. It gets faster as well as inserting some drums and turning the melody down. Suddenly, we hear the confidence in Sean's voice coming back. He reminds himself to:
Stick to the plan, stick to the plan
  
Stick to the plan, bitch quit playing 
He is talking to himself as well as to his audience. The first of the following verses is rather slow-paced, again building itself up:
Stick to the notion, stay in motion
  
Remember soon as you stand still
  
So will everything else you know this
  
Make sure all your inner actions end with actions 
Suddenly, Sean's confidence is getting to its peak with his delivery becoming faster. He is pitching his voice up too, sounding almost dodgy. In the end, he even goes double-time, again demonstrating his extraordinary flow and overall rap-skills:
Voices in my head attacking what I'm thinking
  
Bullet to the head might be the way to free it
  
If I leave my body I can free the spirits
  
Swear to God my death of fear just keep on shrinking
In an interview with the breakfast club Sean addresses the above quoted lines as follows:
I go through real shit all the time. I'm not saying I was going to do it. I'm saying I thought about it…God got me through that point. My family got me through that point. Unconditional love is more important than anything. That's something money can't buy.

Sean on his what-happened-to-be suicide thoughts.
He ends the track, in contrast to what many believe, by admitting something to himself. Although the voices often talk him down, they are still good for him on some occasions. The reason is that they help him maneuver through the problems life throws at him. The end summarizes the track's content perfectly:
And at the end of life, it's gonna feel like you flew through it
  
 I just hope by then I cut the voices in my head 
Sunday Morning Jetpack
The next big element of the album is relationships, actually special relationships of Sean. Throughout the entire running time, he is showing us the vigorous love he feels for his mother, Myra Anderson and his at the time not long passed grandmother, Mildred V. Leonard.
As a listener, you simply notice how much the two mentioned women mean to him. They are the reason he came to the point where he's at and he isn't shy to admit it. By doing so, he breaks the typical cruel-and-insensitive rapper cliché once and for all.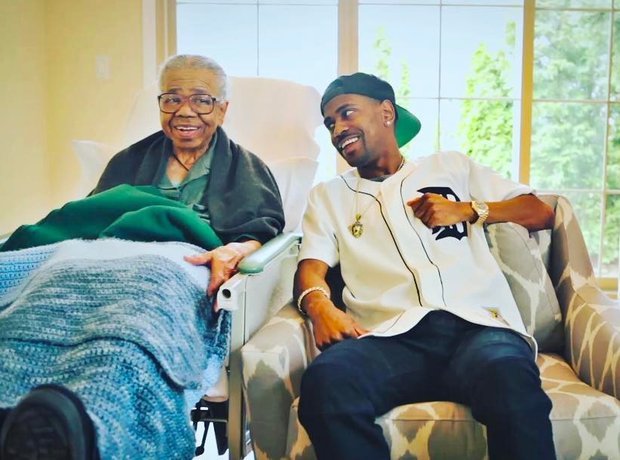 In the song "Sunday Morning Jetpack" he talks directly to his dead grandmother:
You was right, but I had to learn for myself
  
I guess a time came for me to earn for myself
  
I hope that this is somewhat of a thank you for all your help
  
Hope the angels take care of you until I see you myself 
His grandmother meant the world to him. When she died in 2015, he collapsed in tears. He made a video for her which he told us about in this interview.
Mama's the Man of the House
His mother plays a just as important role to him. As said, she is the one who is constantly calling him on the skits. As the running time of the CD proceeds, he eventually picks up the phone. He does it, after all, because the voices in his head tell him to do so. What we get to hear then is a track named "Inspire Me". The song is one of the purest love confessions packed in rap lyrics to ever be released:
Mama, you know you inspire me
  
You deserve early retirement
  
You text me, tell me to take my vitamins
  
When I got a new love you invite 'em in
  
When we break up, you don't like 'em then (No) 
It serves as an apology to his mother as well. Sean apologizes, among others, for not picking up his phone a lot of times when she calls him. He tells her:
I should be with you on vacation
  
I should take you where you should be taken
  
Asia, Africa, Dubai, anything you want, I do buy
  
Just want you to know I do try 
Thinking to be a disappointment to his mother, he again persuades himself of something that is not true. You will hear later why.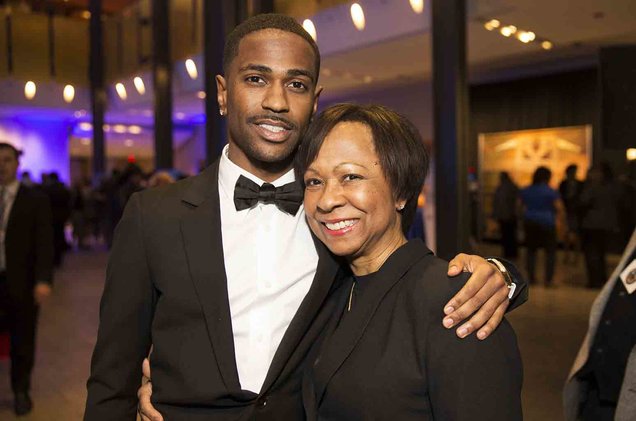 It is also worth to mention that his mother went into debt to pay for Sean's studio time before he got signed to Kanye West.
Feeling the Presence of the Lord
Before we officially get to the last part of the album, I want to talk about another very important topic. As he is referring to God throughout the entire album, I have to address Sean's relationship to the same. He drops the first reference very early in "Bounce Back":
Blacking out 'cause I'm enlightened
  
God talk to me in silence
  
But I hear him every time, mane
  
(Thank you, God, God bless you, thank you so much) 
Big Sean has a very deep relationship with God and isn't shy of admitting it. He considers himself a firm Christian and has a very mature view of religion in general. In "Sunday Morning Jetpack" he says:
And go to Sunday service, and being in church singin'
  
Ain't been to church in a while
  
But it ain't just about how you just praise him in the building
  
It's about how you praisin' him while you out 
While he seems rather mad at God in the intro of the album, the accusations do not reflect his real view on this matter. The intro shows what would have happened to Sean if he had decided differently when facing various struggles. It is an alternative reality that represents the worst-case scenario of his life story.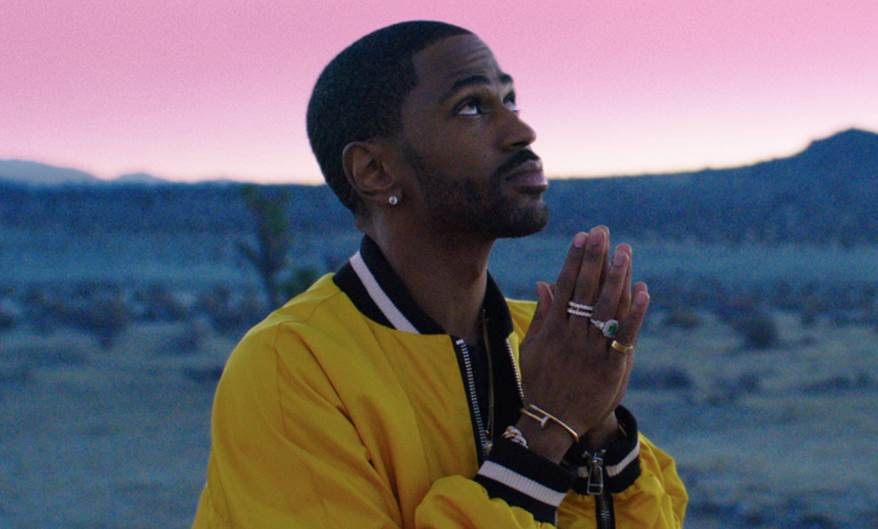 As he told us in various interviews, God is his number one source of inspiration. He tries to live his life up to the expectations of God on every given day and therefore is constantly receiving his blessings.
The bigger Picture of the Album
The last track on "I Decided" is the most important one. In "Bigger Than Me", Sean explains what drives him to rap and become a better version of himself every day. He also talks about various insecurities that he was feeling throughout his life:
First time I seen a dead body I was 14
  
And I felt the pressure
  
Like if I don't get it, I might end up next to him 
Although feeling afraid at times, he chose to stand up to it rather than folding under fear's pressure. The beat serves, again, as a perfect canvas for the story, especially the frequent use of the cork-drums:
All I ever wanted was to turn these Gs into Ms and a Mercedes key
  
Got it and I still felt incomplete
  
That's when I realized this shit was bigger than me 
While recognizing his uniqueness, he at the same time realizes that he is just a small cogwheel in the big engine of the hip-hop game.
The album ends with Sean talking to his mother. In the conversation, both of them talk about the feelings of life in general as well as they confess their love to each other.
In contrast to his believes, his mother tells him that she is, in fact, proud of him. This brings the album to a perfect close. As Sean's older self proclaims:
It's that simple. It's all about living in the moment. Period
Conclusion of the Album
My conclusion to "I Decided" is wide-ranged.
First and foremost, the album is about embracing the relationships that you have with your family. Tell them what you feel for them as often as you can as one day you won't be able to do so anymore.
Secondly, it is about believing in a force above yourself, in this case, God. Do what you feel that God wants you to when facing a moral dilemma. Karma will take care of the rest.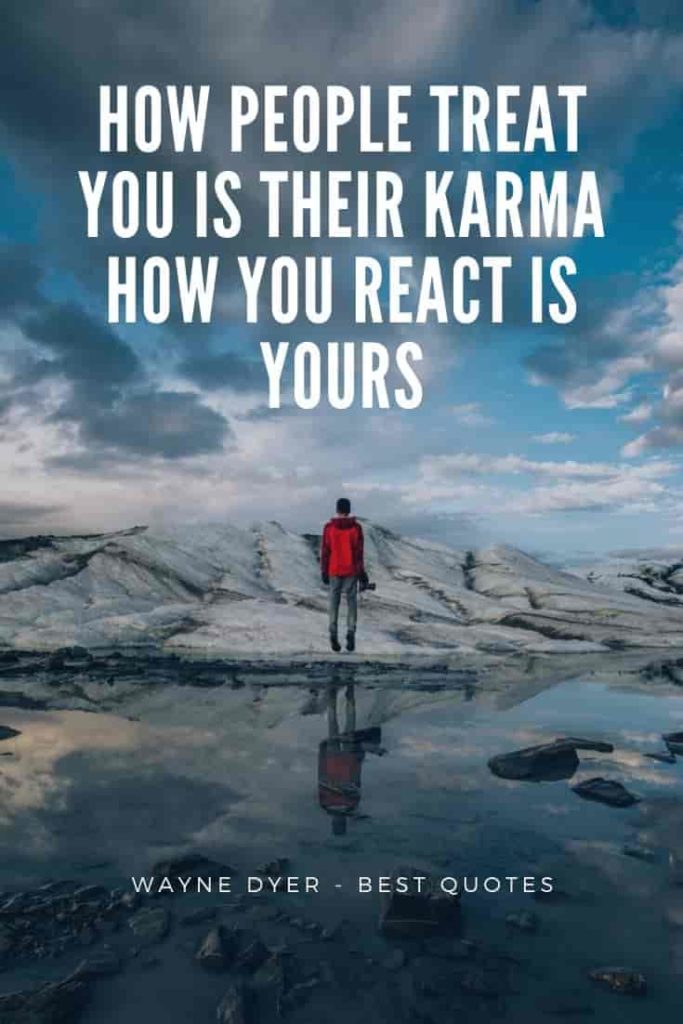 In addition, the album can be taken as a wake-up call as well. Start acting rather than spending all of your time dreaming of all the things you want to do. The old version of Sean is the parade example of a man, who spent more time thinking of different actions rather than realizing them. He did so because he ultimately was afraid. This led him to live a miserable life for 40+ years and in the end killing himself. Pay no attention to the doubts that you feel now and then. In most cases, they are just imaginations that just exist in your head.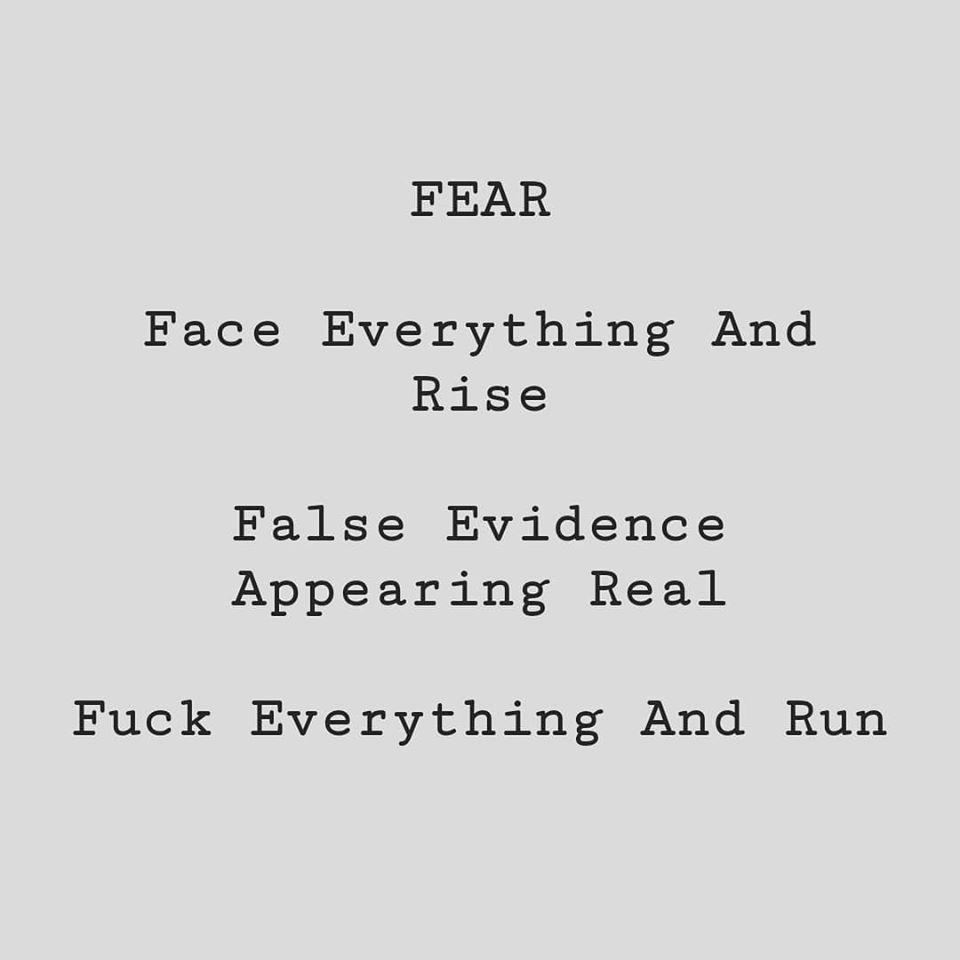 And last but not least:
Listen to your heart more often when making a decision. Otherwise, you will probably regret it in the long-term.
Finally, when you make a decision, don't ever think about the rightness it again. Just go on and live in the moment. Period.
Please follow and like us: